You have 20 minutes remaining for the course
App Manager Overview
Besides having awesome features, native infrastructure, super fast speed and gorgeous design, OneCMS apps have one thing that nobody else does.  The ability for you to completely reconfigure them on the fly to make a completely unique design and feature set that matches your brand.  None of the changes you make require the app to be re-submitted to the app stores and will show instantly the next time the app is opened by your audience members.  So let's dig in!
App Manager
All of the building blocks of your app are located in the App Manager which is accessible by going to OneCMS Tools -> App Manager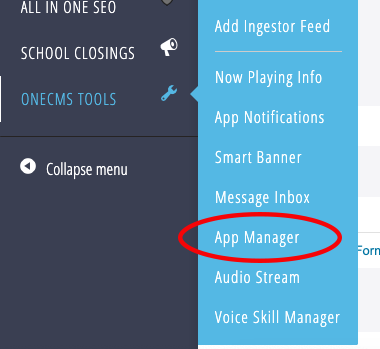 When you first enter the App Manager dashboard, you'll see a menu on the left which details all the different areas of the app you can modify and the detail pane to the right, which has all of the various features.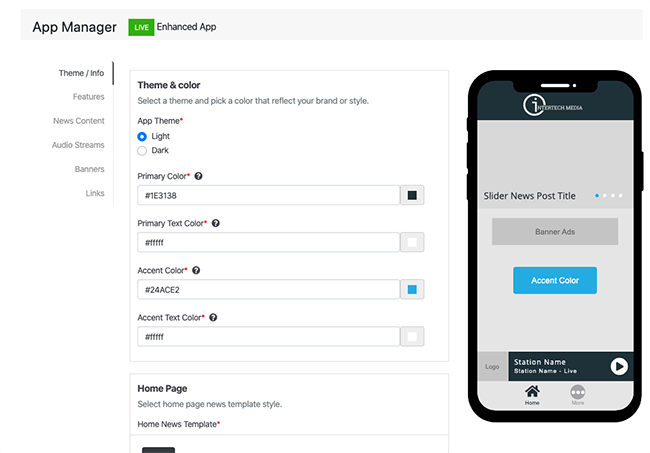 There are SIX different screens in the App Manager that we'll be covering.  Click the links below to learn more about each section and how they can be used to configure your app to be a unique representation of your brand!