You have 5142 weeks 6 days remaining for the course
Overview

0/1

Creating and Targeting Banners

0/3

Banner Lightwindow

0/1

Promo Schedule

0/4
Banner Stats
Getting advertisers to display their ads on your website is only the first step of a lasting relationship with them.  You need to show them how their ads are performing.  That's where Banner Stats comes in.
What data is important to see how your banners are performing?
Impressions:  How many times a banner displayed for a user on your website.
Clicks:  How many times a user clicked on a banner on your website.
Viewing Banner Stats
To access your banner stats, go to Banners > Banner Stats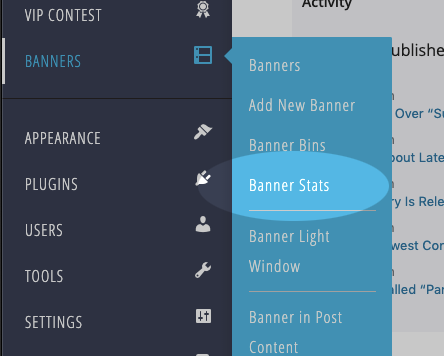 This will bring you to the Banner Stats page which lists out all of your banners with some general data about each specific banner.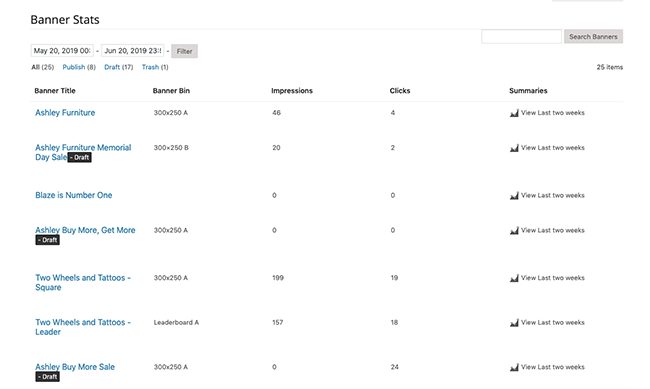 Filtering the Banner Stats
By default you will see Impression and Clicks for the last month.  You can change the date filter to see performance of banners over a longer or shorter amount of time.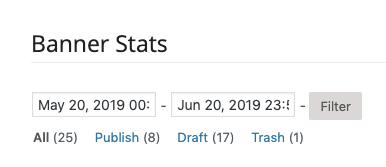 You can also search for the stats of a specific banner by using the banner search field.

Two Week Graph View
You can view how a banner performed over the past two weeks in graph form by clicking the View Last two weeks link on a banner.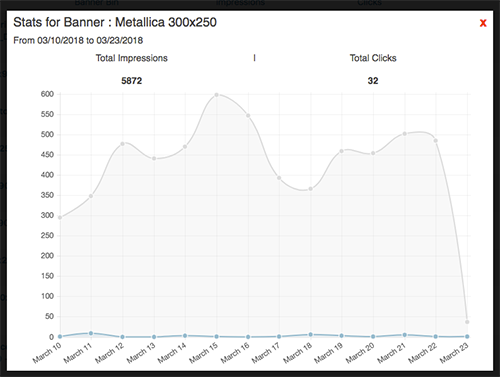 Banner Actions
Finally, there are various actions you can perform on each banner from the stats page.
You can Edit a banner.
You can View the banner in a new window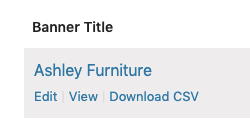 You can also download a csv file of the banner stats by day.