You have 5142 weeks 6 days remaining for the course
Creating Contests

0/4

Adding Custom Questions

0/1

Picking Winners

0/1
Adding Custom Questions to a Contest
We covered how to create a basic Contest in a previous tutorial, but what about adding more questions and making it more interactive or personal?  You can do that by adding Custom Questions to your Contest.
While creating a Contest, we'll go down to the Custom Questions section at the bottom of the Add Contest page.
On the left side you'll see a Preview of how your Custom Questions will look, and on the right side you can pick Fields to add.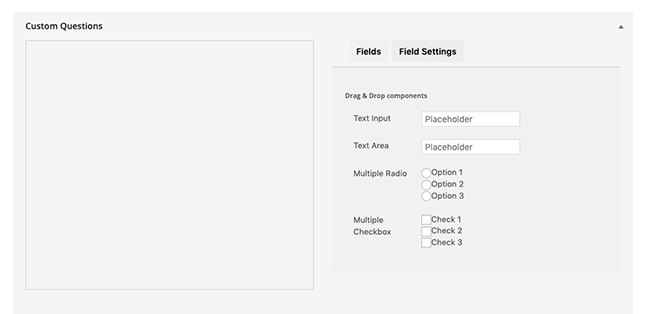 Adding Text Inputs and Textareas
Its really quite easy, just drag the field type you want to add to your Contest and fill in the field label and placeholder.  That's it!  Here's a text field (textarea works exactly the same)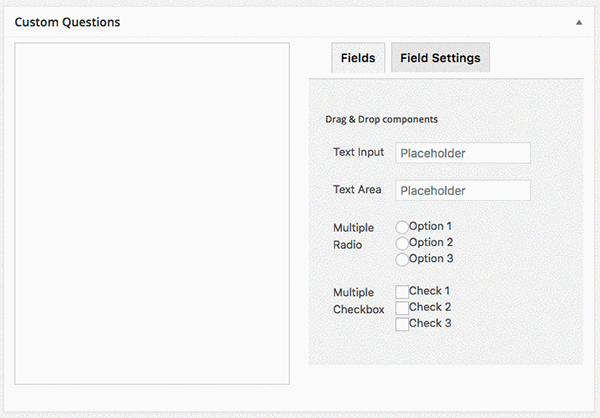 Adding Radio Button and Checkbox fields
Adding Radio buttons and Checkboxes are the same except they have answer options.  Just like with text inputs, drag the field over, fill out the label and then enter the answer options you want users to be able to choose from.
You can add more options or delete unneeded ones.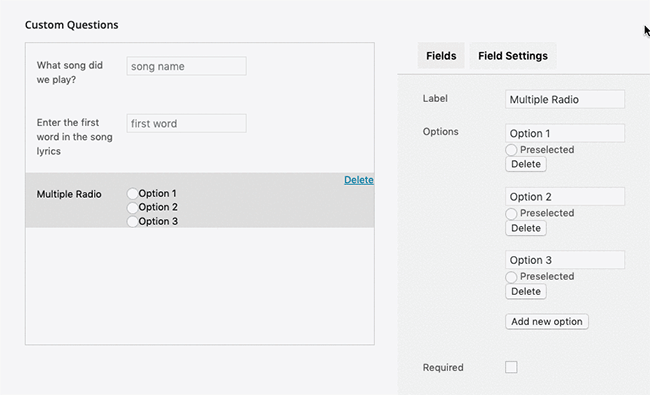 You can even set one of the answers as preselected.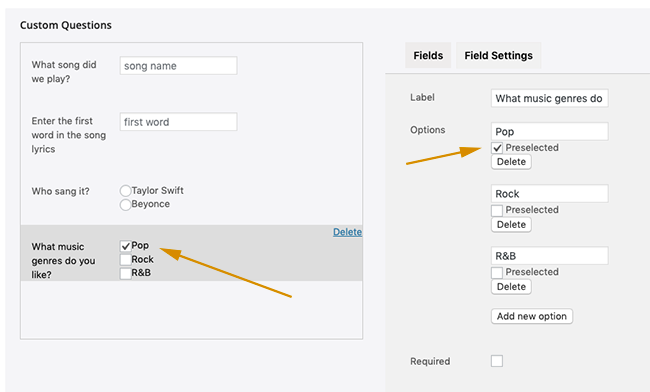 Once you are complete, Save the Contest just like you normally would.
Custom Question Contest on Your Website
Let's take a look at our Contest entry now with Custom Questions.
Just like with a normal Contest, the user will enter their email, then the VIP Club short form (notice the little checkbox to automatically sign up?) . Then the questions from your custom form will display.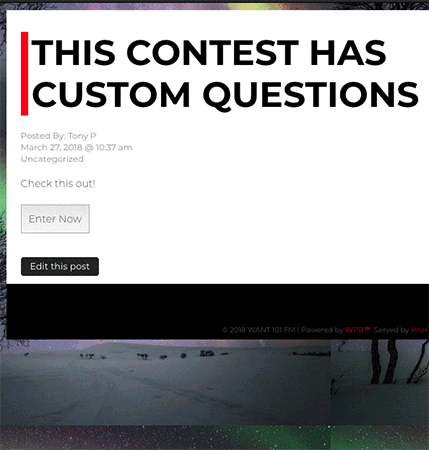 Once the user submits, they'll get the normal confirmation.  That's it!