You have 11 minutes remaining for the course
Creating Menus
Navigation menus allow you to present a site structure to your users. They help users find information and browse through different sections of your website. Since navigation menus are so important, they are usually placed close to the header on most websites.
You can create menus in  by navigating to  Appearance » Menus in your  admin area.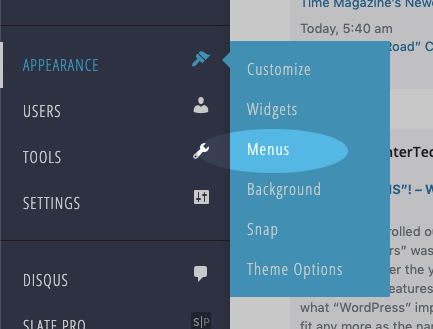 This will bring you to the Edit Menus screen which is divided into two columns. The column on your left has your pages, categories, and custom links tab. The column on the right is where you add and adjust menu items.  If you have an existing menu, it will load automatically.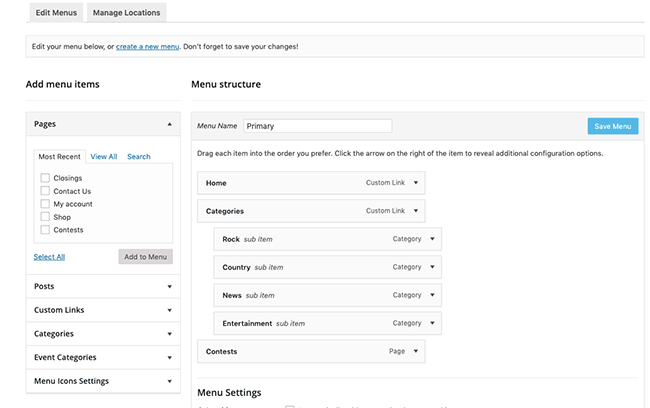 To create a new menu click the Create a new menu link.

Give your new Menu a Name…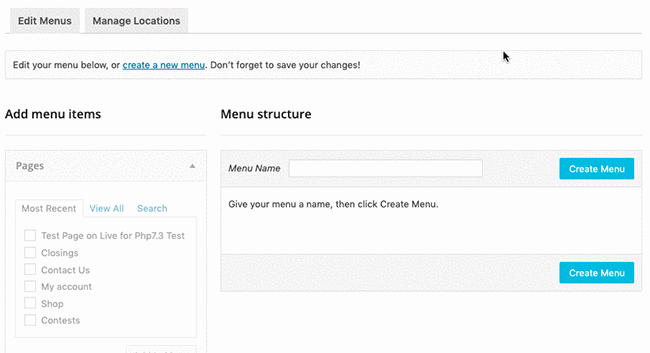 …and then click on the Create Menu button. This will expand the menu area, and it will look like this: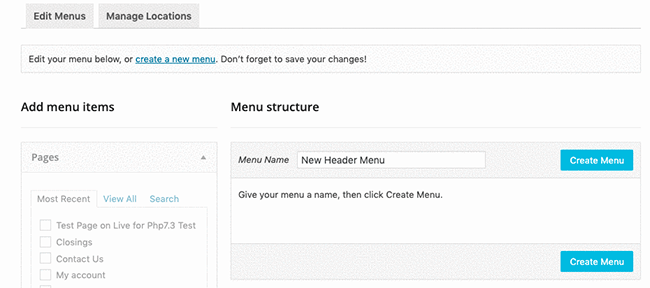 You are now ready to begin adding links to your menu.