You have 20 minutes remaining for the course
Podcasts and Podcasting

0/3

Monetizing Podcasts with Pre-Roll

0/1

Audio and Pre-Roll Stats

0/1

Submitting Your Podcast To Podcast Services

0/4
Adding Pre-Roll Advertisements to Podcasts
One great thing about Podcasts is that you can monetize them!  By adding short Pre-Roll ads before your podcast episodes, you can get vendors to sponsor you podcasts bringing in extra revenue.
Creating a PreRoll Advertisement
Pre-Roll Ads are created in the Audio section.  Go to Podcasts > Add Audio Pre-Roll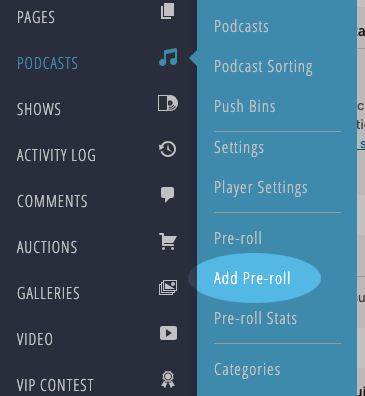 This will bring you to the page where you will name, upload and assign a pre-roll to a podcast.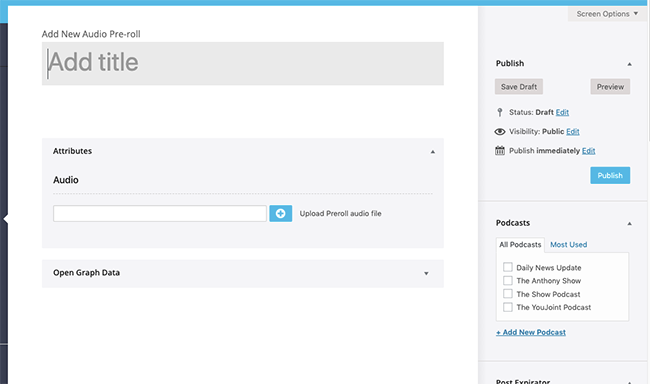 Pre-Roll Fields
Add a Name for your Pre-roll.  It won't be displayed anywhere on your website, however, be descriptive so you know what the audio file is going to be playing.

Now, upload the audio file of the Pre-roll Advertisement (or choose an existing file from your Media Library).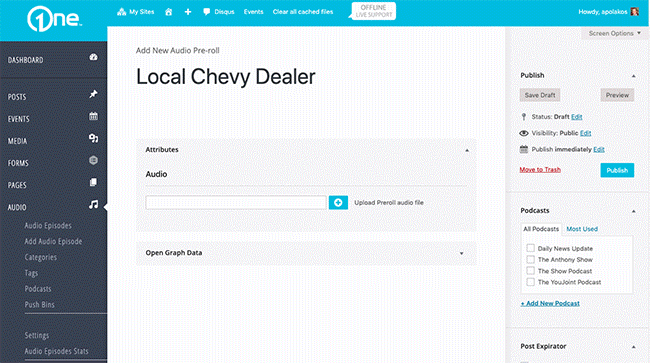 Now select which Podcasts you want to assign the Pre-Roll Ad to.  Any podcast you assign the ad to will have the ad play before episodes in those podcasts (if there are multiple pre-rolls, they will use up an equal percentage of plays).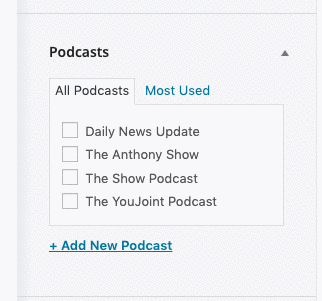 That's it!  You can now publish the Pre-Roll and it will begin playing before episodes in the selected podcast(s).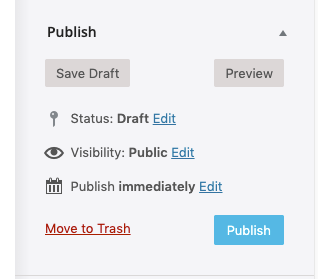 Assigning Pre-Roll ads directly to Audio Episodes
As we learned in the Creating Audio Episodes tutorial, you can assign Pre-Roll ads directly to episodes.  Any Pre-roll assigned directly to an episodes will have higher priority than any Pre-roll ads assigned to the Podcast that the episode lives in.
In the Edit Episode screen, you can assign pre-roll in the Pre-roll section.  Just select a Pre-roll from the dropdown.