You have 20 minutes remaining for the course
Podcasts and Podcasting

0/3

Monetizing Podcasts with Pre-Roll

0/1

Audio and Pre-Roll Stats

0/1

Submitting Your Podcast To Podcast Services

0/4
How to Submit your Podcast to Apple Podcasts Connect
Submitting your Podcast to Apple for inclusion in Apple Podcasts is easy as long as you've setup your podcast properly.
Preparing Your Podcast for Submission
Make sure you have filled out necessary fields for each podcast you are submitting to Apple Podcasts in OneCMS.  Your Podcasts can be accessed via Audio > Podcasts in the OneCMS dashboard.  When editing the podcast, scroll down to the Attributes section, these fields are all included in the feed you'll be submitting to Apple Podcasts.
The two most important fields to fill out are the Thumbnail and Category fields.  Without these two fields populated, Apple will not validate your feed.
The podcast artwork (thumbnail) must have a minimum resolution of 1400 x 1400 and a maximum resolution of 3000 x 3000 in JPG or PNG format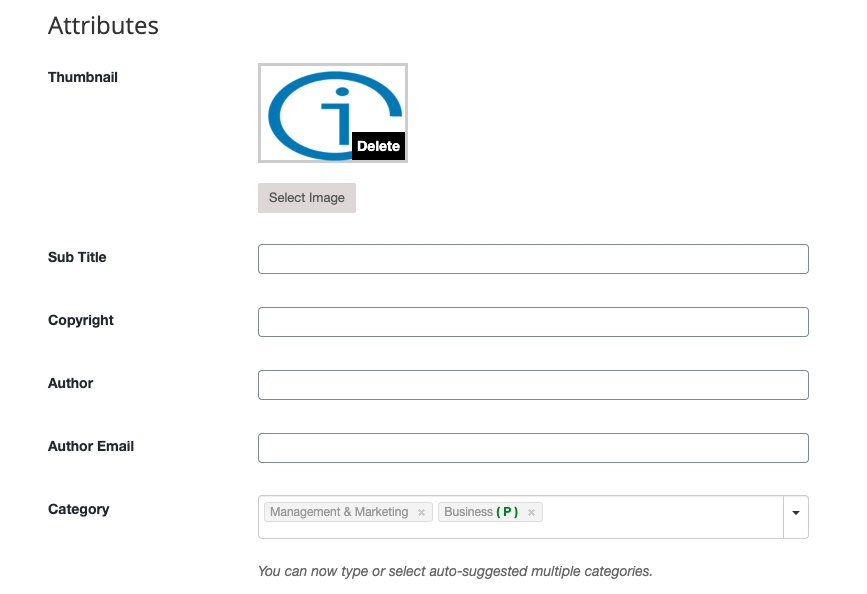 Once all the necessary fields have been filled out, save the Podcast.  Before you leave, copy the Episode Feed URL.  This is the feed URL you'll be submitting to Apple Podcasts for review.

Submitting Your Podcast to Apple
Login into Podcast Connect using your Apple ID.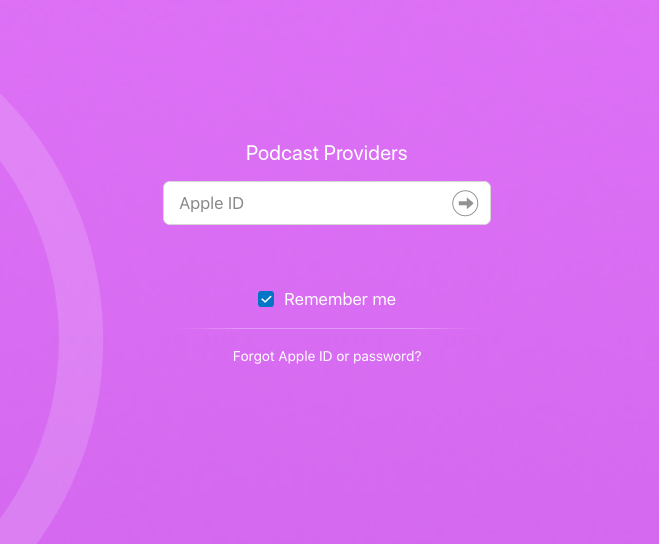 Once you login, you'll see a dashboard that displays your existing Podcasts, if you don't have any Podcasts yet, you'll simply see a field to submit your podcast feed.

Paste your podcast feed URL into the submission field and click the Validate button.

Apple will scan your Podcast feed and determine if all the necessary information is included.  If it finds any errors, the validation will fall and you will be presented with the issues that need to be resolved

Once you have resolved the issues, you can re-validate your feed by clicking the Validate button again.  Once your feed passes validation, you'll see a screen that looks a lot like the image below.
At this point, your podcast is not yet live in Apple Podcasts!  You must click the Submit button to have Apple review your podcast for inclusion into Apple Podcasts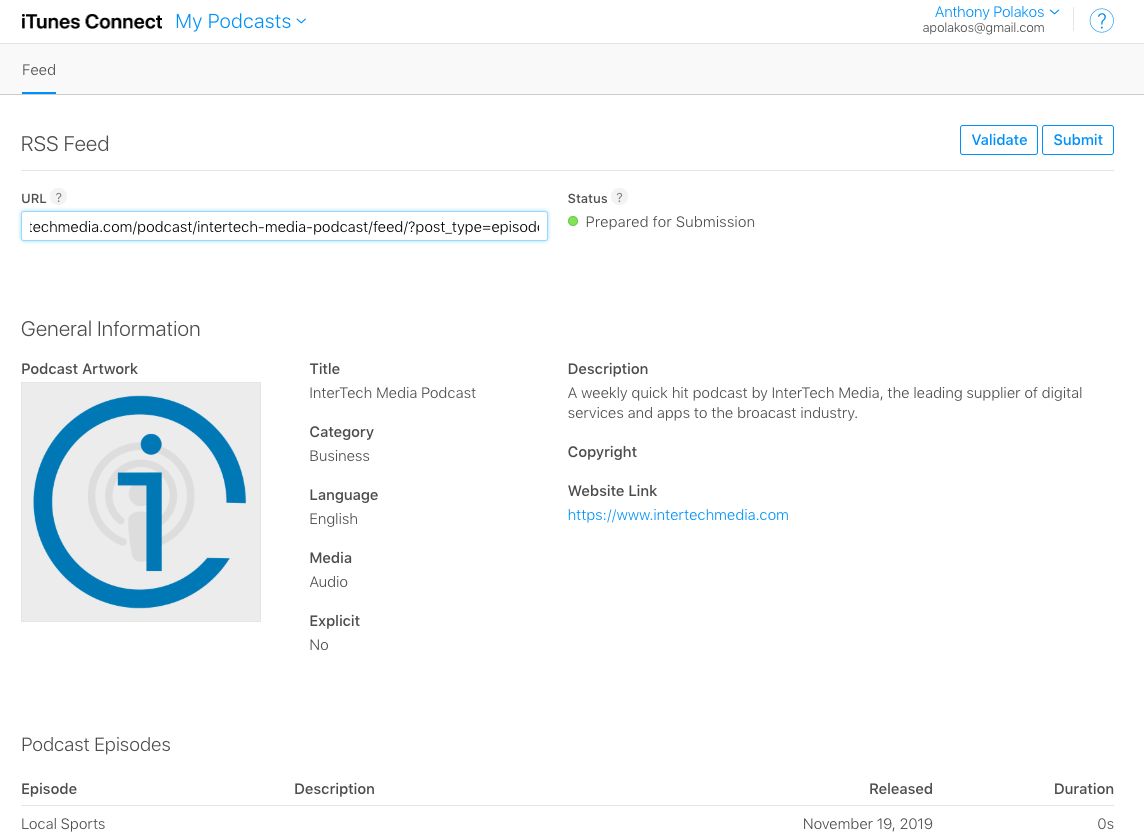 After clicking the Submit button, you'll see a note indicating your podcast has been sent to Apple for review.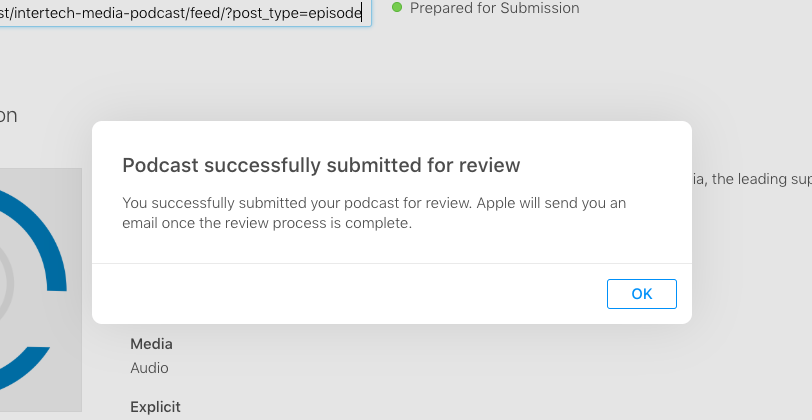 Returning to the Dashboard, you'll see your podcast in Submitted Review Status.  Once it passes the review process, it will be live in Apple Podcasts.  The review process generally takes around 24 hours.