You have 20 minutes remaining for the course
Podcasts and Podcasting

0/3

Monetizing Podcasts with Pre-Roll

0/1

Audio and Pre-Roll Stats

0/1

Submitting Your Podcast To Podcast Services

0/4
How to submit your podcast to Google Play Music
Submitting your Podcast to Google Play Music is easy as long as you've setup your podcast properly.
Preparing Your Podcast for Submission
Make sure you have filled out necessary fields for each podcast you are submitting to Google Play Music in OneCMS.  Your Podcasts can be accessed via Audio > Podcasts in the OneCMS dashboard.  When editing the podcast, scroll down to the Attributes section, these fields are all included in the feed you'll be submitting to Google Play Music.
Make sure you've filled out the Attributes section of the Podcast edit screen in OneCMS.
It's important to note that your podcast must contain at least one episode.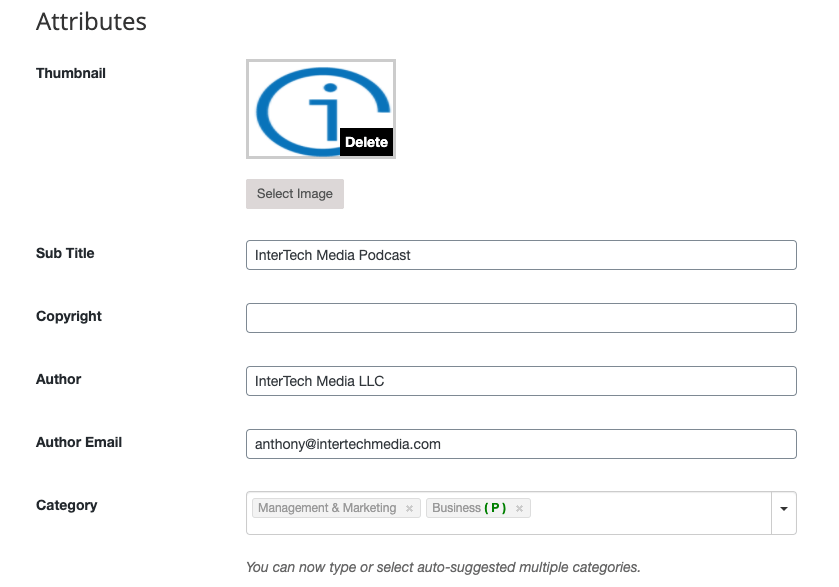 Once all the necessary fields have been filled out, save the Podcast.  Before you leave, copy the Episode Feed URL.  This is the feed URL you'll be submitting to Google Play Music for review.

Submitting Your Podcast to Google Play Music
Go to the Google Play Music Podcast Portal and log in with your Google account.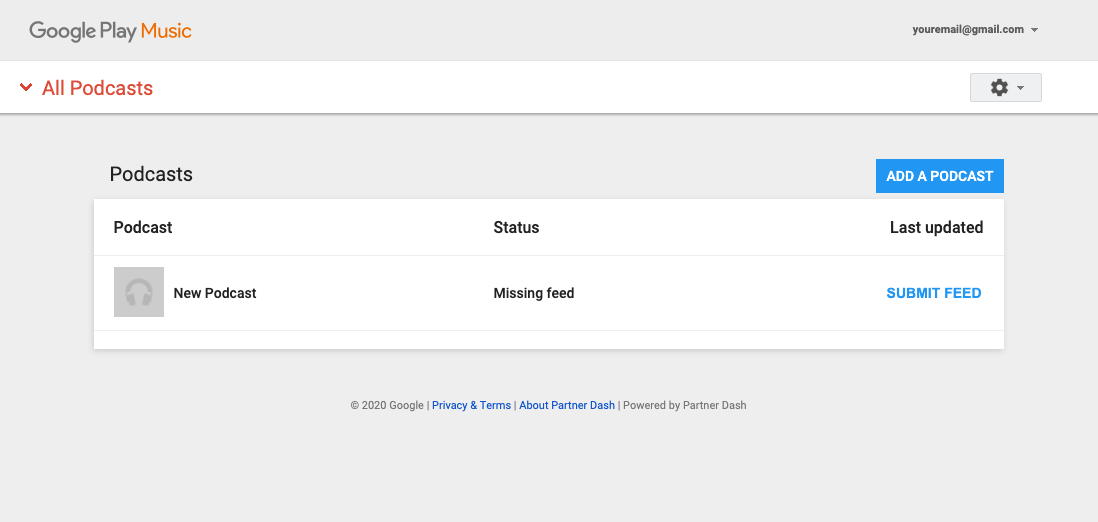 Click the blue Add a Podcast button in the upper right corner.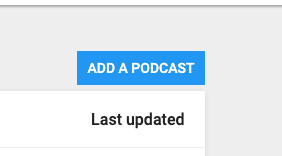 Adding your Podcast RSS Feed
Enter the URL for your podcast RSS feed. (You can find your RSS feed URL in the selected Podcast edit screen in OneCMS). Click Submit RSS Feed.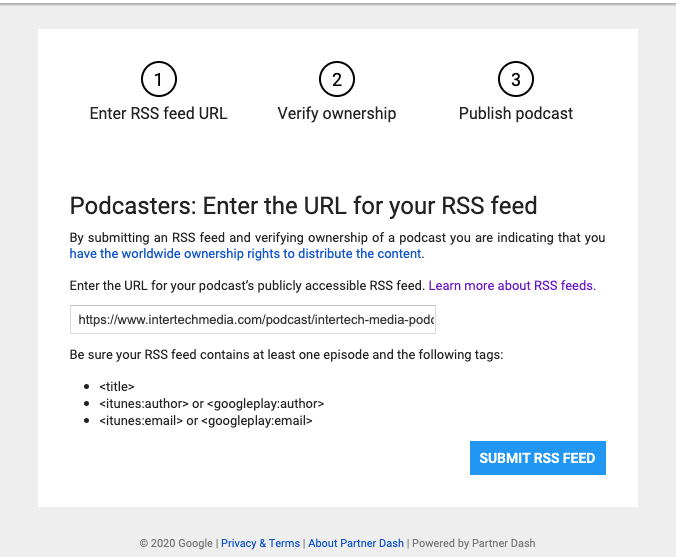 Verifying Ownership
Once you've successfully submitted the RSS feed, you'll need to verify your account via email. (Google will get the email address from the author email that you entered in the Podcast Attributes in OneCMS). click Confirm Email.
If you need to change the email address to something else, update it in OneCMS and click REFRESH EMAIL FROM RSS FREED. Once it shows the email address you entered in OneCMS, you can continue to verify.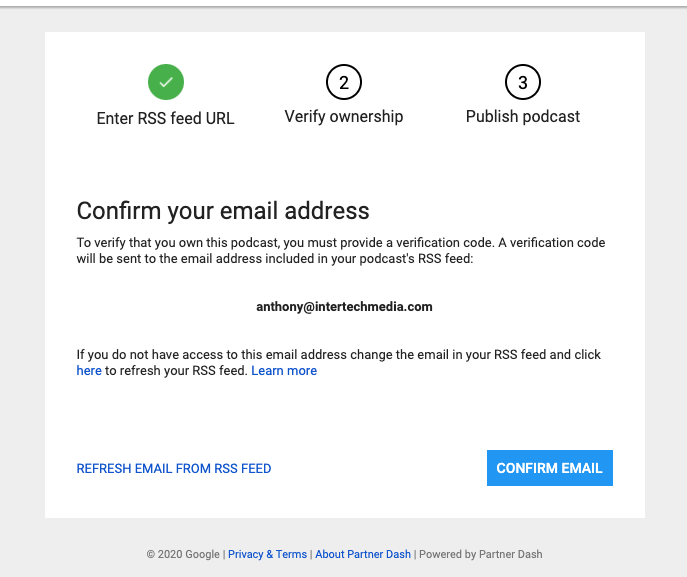 Google will email you a code to verify your feed.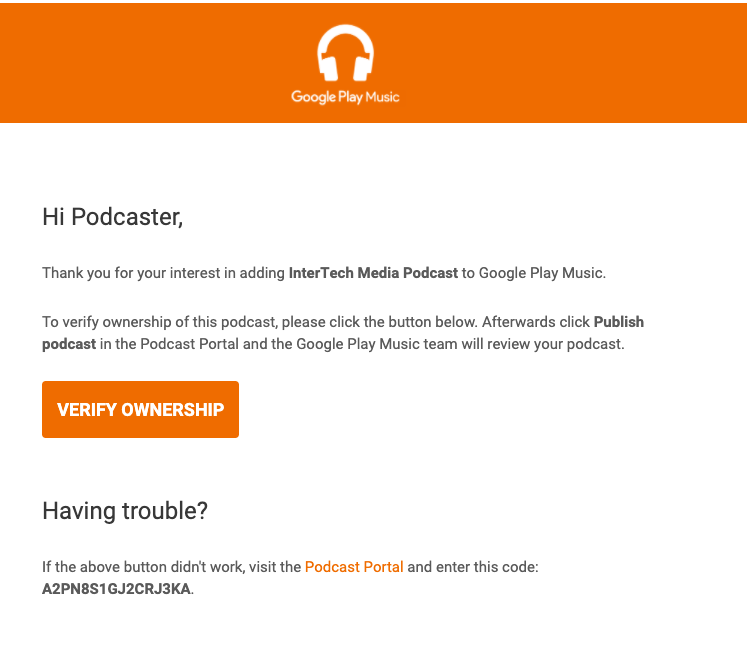 Enter the verification code and click Verify Ownership.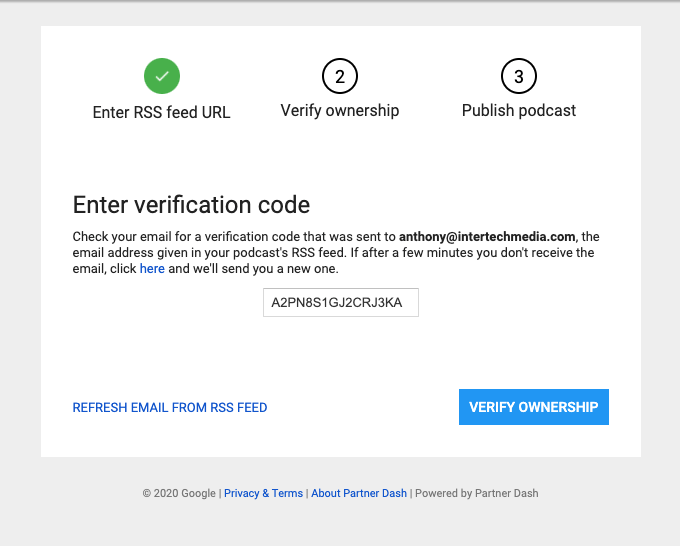 You'll get a notification that your podcast has been verified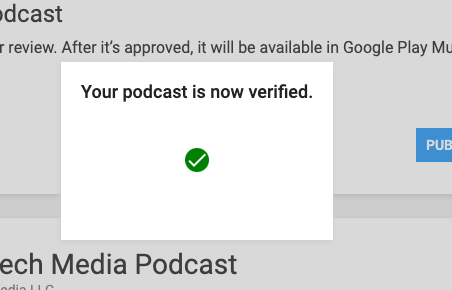 Publish Your Podcast for Review
Click Publish Podcast and you're done! Google Will notify you when podcasts become available in Google Play Music.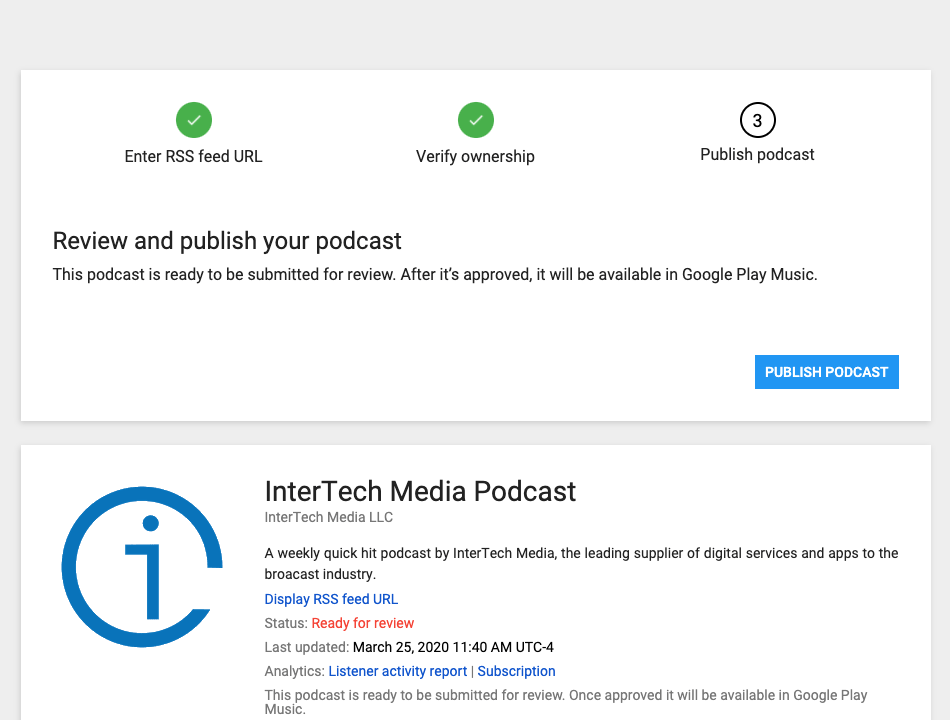 Until it has been approved by Google Play Music, your podcast will display as Under review.

Google Play Podcasts FAQs
What's the difference between Google Podcasts and Google Play Podcasts?
Google Podcasts is a stand-alone app that indexes all the podcasts in the world. It's available worldwide and it will add most podcasts automatically. On the other hand, Google Play Podcasts is the podcasting portion of the Google Play Music app. The selection is a bit smaller since podcasters have to submit their podcast to Google Play.