You have 5142 weeks 6 days remaining for the course
Forms

0/3

Form Settings

0/2

Polls

0/1
Creating / Managing a Form
To create a new Form, click Forms > New Form.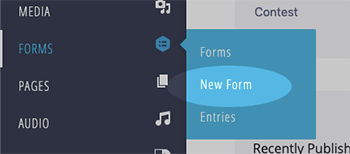 When you click on New Form, you will be presented with a box asking for the Title and Description of the new form.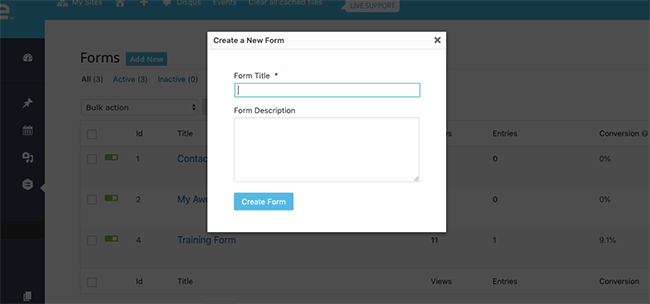 You must give your form a name before you can begin, but you can change that name later if needed. Once you've filled out the field(s), click Create Form.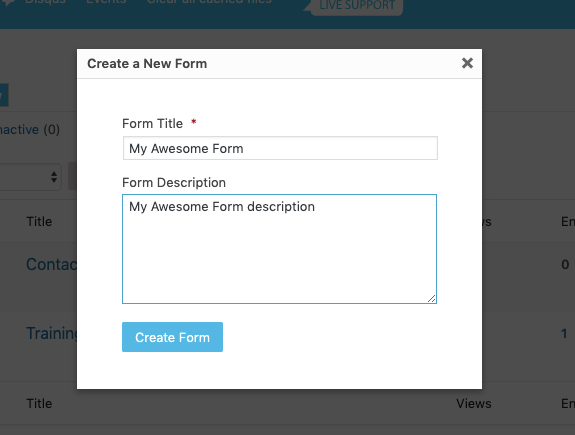 Building Your Form
The Create Form page is devised of two sections:
The Form Builder on the left side.  This is where your form will take shape.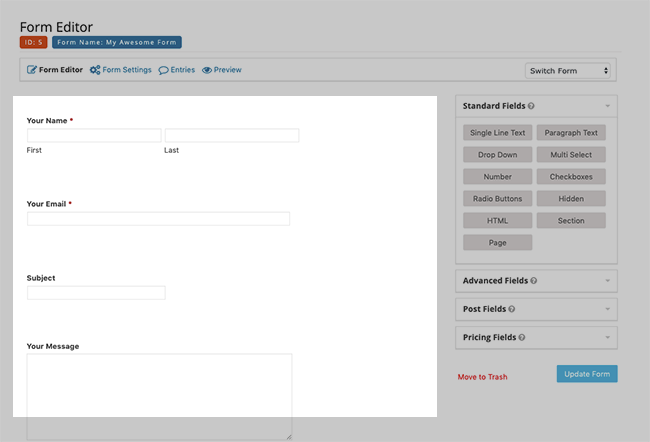 The Form Field Toolbox.  This is where you can select form fields from and drag into your Form.  The form field toolbox consists of an accordion interface that allows you to select which field types you would like to add to your form (we go deeper into Form Field Types in a later tutorial).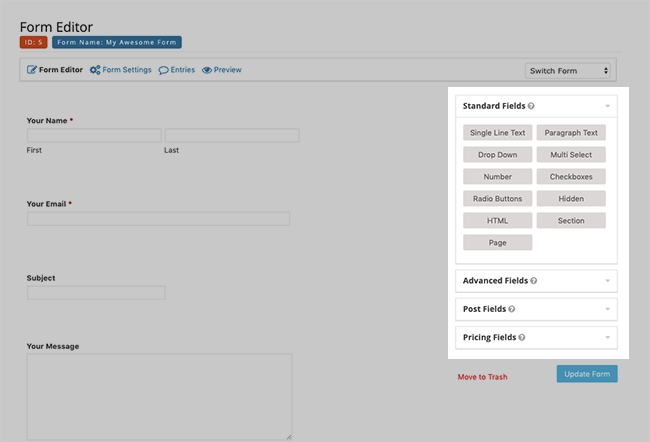 Each new Form will start off with some basic fields which you can add to or remove from the form editor.
To add a form field to your form simply click the field you would like to add and drag it to the place you would like it to display in your form.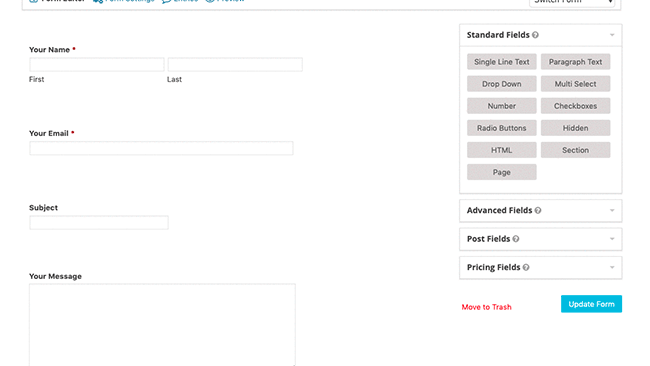 You can edit individual form fields by hovering over the field you would like to edit and click within the box. This will display the field editor interface and enable you to fine tune the available field options.
Here's how you would give a form a field a label: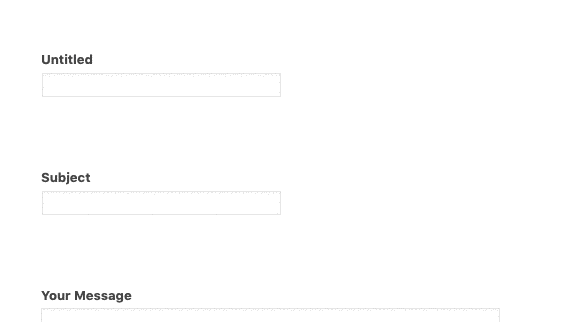 You can delete form fields by clicking the X button at the top of a form box.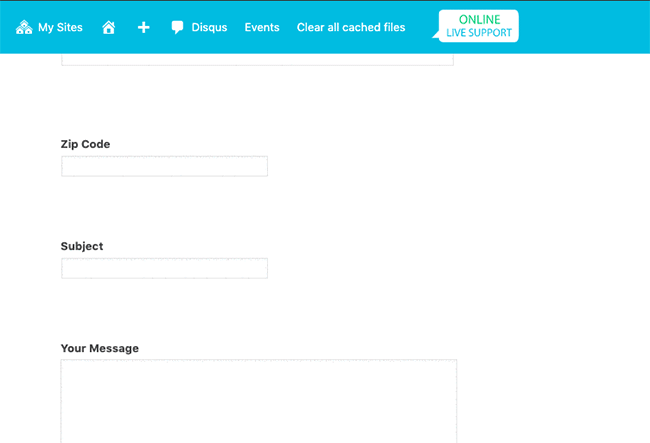 After you have edited the Form Settings and added your desired Form Fields, click the Update Form button at the bottom of the form editor to save your new form.