You have 5142 weeks 6 days remaining for the course
Forms

0/3

Form Settings

0/2

Polls

0/1
Creating / Managing a Poll
You can easily create polls in One CMS. The results can be displayed in a number of fully customizable animated charts.
Creating a Poll
Navigate to Polls in the admin menu.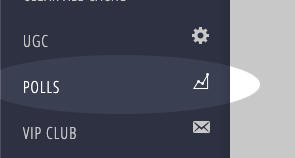 On the Polls listing screen, click the Add New button at the top of the page.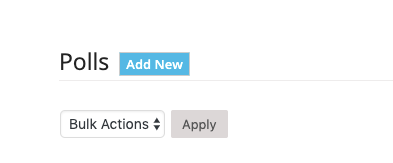 On the next page you will find Poll Settings: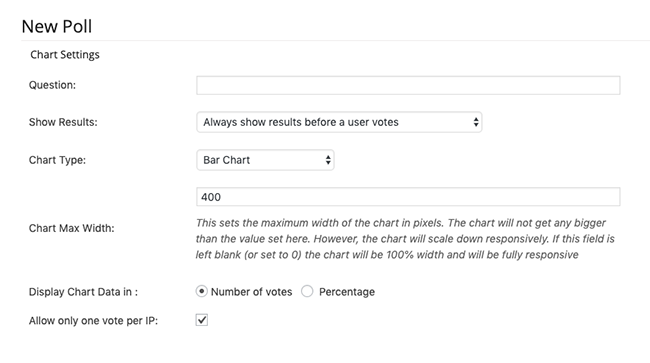 Question – This is the question for your poll.

Show Results – When you want the results of your poll displayed.

Chart Type – What type of chart you want your results displayed in.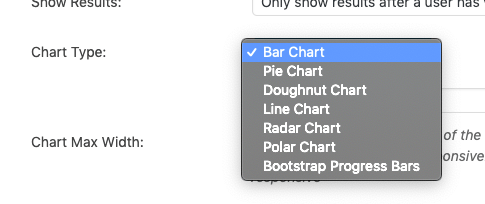 Chart Max Width – This is where you set the maximum width of your chart in pixels. Note that by setting the value to '0' will turn the chart fully responsive, and to a maximum width of 100%.

Display Results as Percentage Values – This will display your results as percentage values as opposed to its total number of votes.

 

Allow only one vote per user – Option to allow multiple votes per user, or just one. Votes can be limited by IP, Cookie, or User ID.

Style Settings
Below the Poll Settings section you'll find Style Settings
You'll see different options in the Style Section. Altering these settings will change the overall appearance of the chart.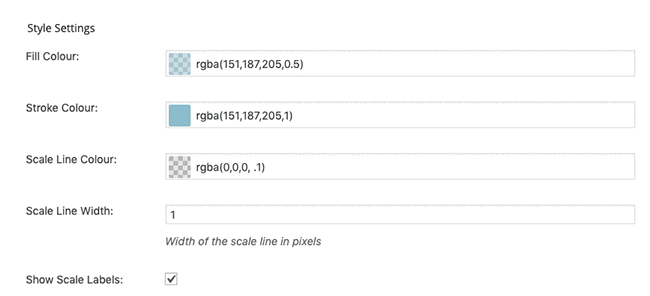 Response Options
Below the Style Settings section you'll find Response Options
In the Response Options sections you can add your data set.
Option Name – This is an answer to your poll question.
Click on 'Add Option' for each addition option you want to include on your chart.

Scheduling and Saving Your Poll
You can have your poll only be available for specific time periods if you wish.  Just select a start and end date in the Date Range box.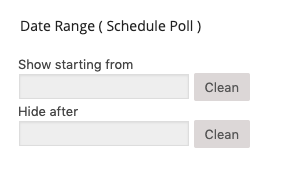 Once you're happy with tall of the settings, click on 'update' to save the poll.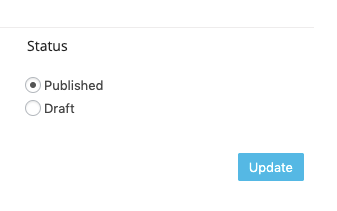 Displaying a poll
Polls can be displayed in a post or page using shortcode. Alternatively, template files usage can be used to display a poll elsewhere on your One CMS website.
Simply edit your poll and Copy the shortcode at the top of the settings and paste it into the post or page you want the poll to display.

The poll will look very similar to this wherever you publish the shortcode: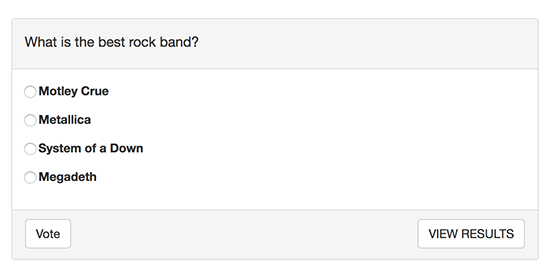 Displaying Results
Poll Results can be displayed by using the poll_results id=ID shortcode or by selecting "Only show results" from the "Show Results" option under "Chart Settings". This will only display the chart type selected.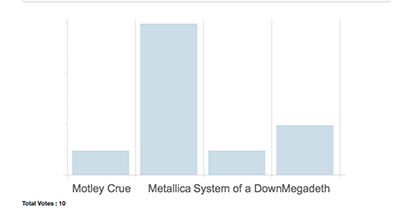 Viewing Results
Poll results can be viewed in the individual poll settings.
Navigate to to the poll you want to see results for and click Edit.  Votes are displayed in the right hand sidebar.