You have 5142 weeks 6 days remaining for the course
Creating Posts (Basic Features)
Accessing Your Posts
To access your posts, click on the All Posts link in the side menu (from the Posts menu).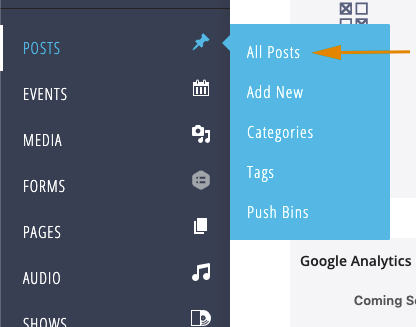 This will show you a listing of all the previously created posts in order of newest first.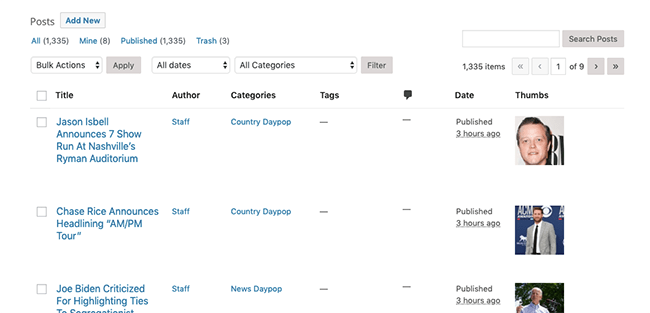 You can filter the listing by a number of different attributes like date, category, published and content you created.

You can also search for any previous posts you created using the search field on the upper right side of the post listing.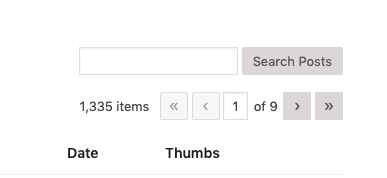 Creating New Posts
To create a new post, click the Add New button under the Posts section or at the top of the Posts listing screen.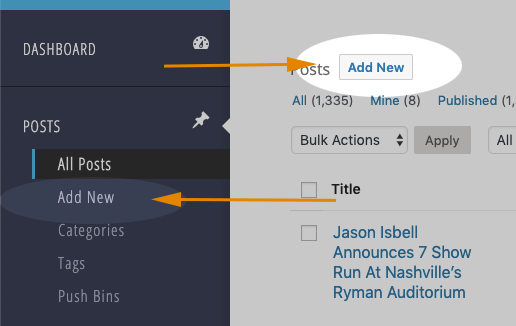 You will find yourself on the Create Post page which looks a lot like most word processors.
Title and Content
The most visible part of the add new post screen is the Title and Content sections.
The Title box is where you would write the Headline of your post. This title will be displayed on your blog, when your visitors are reading the post. Additionally, it will also be displayed on your website when your posts are listed. This could be in the sidebar, on menus, or on the lists of posts assigned to each category, and many other places.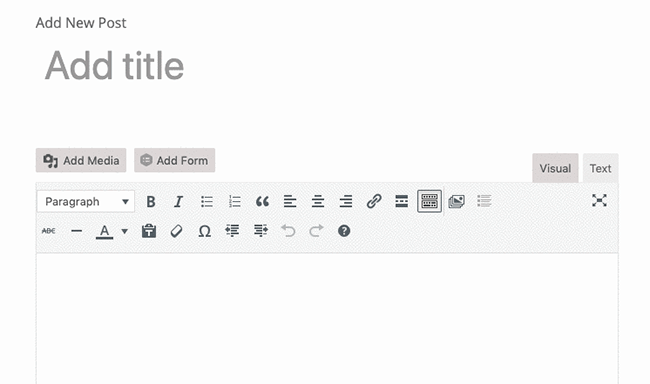 The Content section is where you write the body of your post.  You can dig deep into all of the features of the posting editor and how to add images and media to your posts in the Using the WYSIWYG Editor tutorial.
Using Categories
You can sort your posts into categories. The Categories box appears in the right hand column, below the publish meta box.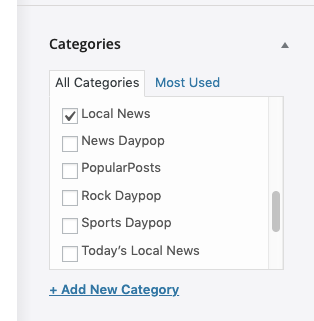 Categories help you organize your content in a meaningful and browsable format. It allows your users to easily find your content, and also boosts your site's SEO.
But most importantly categories tell One CMS where to feature your content so users can find it.
The widgets on your homepage and in the side rails of your inside pages are connected to show content from specific categories.  So if you add a post to the category "Homepage Flipper" it will be featured in the homepage flipper.  Whereas if you select "Local News" it may show up on a different area of your website.  Your support representative will walk you through the locations of all your categories before your site is launched.
If you are familiar with categories, you can even create new ones to suit your content needs.  Just click Add New Category, enter the category name and click enter.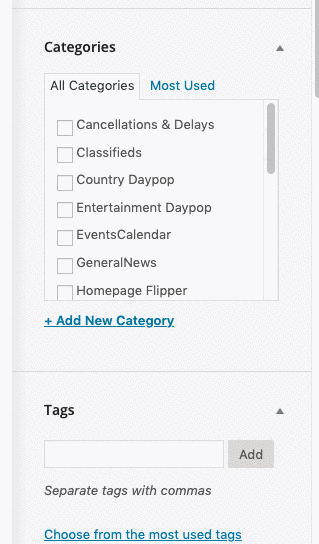 Featured Image (Post Thumbnails)
To add a featured image in a One CMS post, simply click on Set Featured Image link inside the featured image box.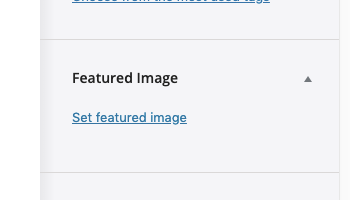 This will open the Media Uploader. You can use that to upload an image from your computer or use an existing image from your media library. Once you select the image, simply click on Set Featured Image button.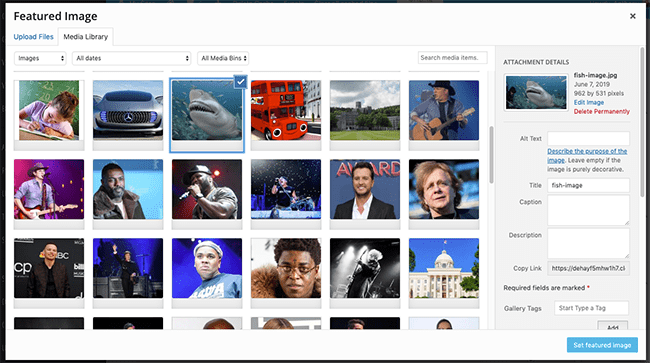 The image will appear in the Featured Image box, like this: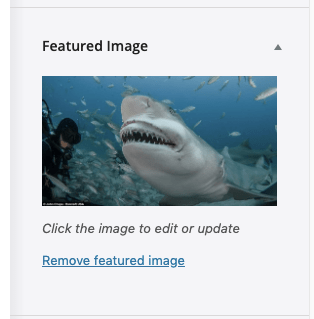 Depending on how your theme and website is set up, this image will show in Recent Posts widget with a link to the post (remember when you selected a category?) .  It may also show up at the top of your posts.
Publishing Options
When you are ready to publish or schedule your posts (or save a draft), there's lots of options for you in the Publish box.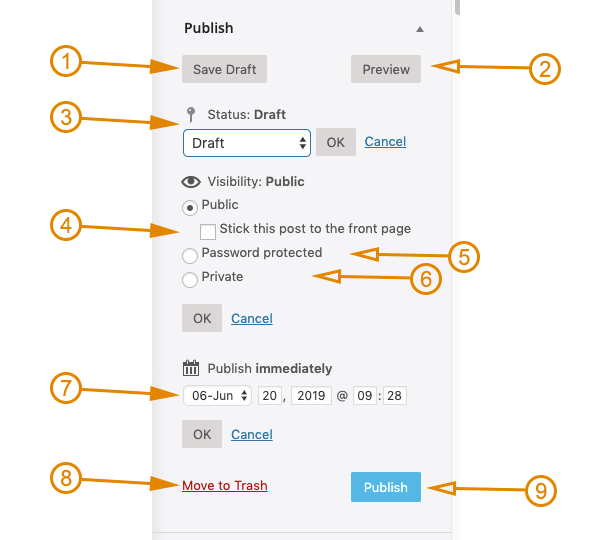 1   The Save Draft button stores a draft of the post or page that you are working on. One CMS also auto-saves your posts as you write them.
2  The Preview button shows a live preview of your post. You can use it to see how your post will look after publishing.
3  Status allows you to set a status for your post (Draft, Published, etc…). By default this is Published when you save your post.
4  Click on the Edit link next to Visibility to view the visibility options for the post. Public allows anyone to see your post on your website.  This is the default status when publishing.
5  The next option allows you to password protect a post in One CMS.
6  The third option under visibility is labeled private. This allows you to privately publish a post on your site. The private posts will only be visible to users who have the editing privileges on your site.
7  Clicking on the Edit link next to Publish, and you will see the time and date options. You can use this option to schedule posts or create back dated posts. If you want to schedule the post, all you need to do is change the publication date to something in the future. If you change it to a date in the past, it will be published and backdated.
8  Move to trash allows you to delete a One CMS post. Deleted posts live under trash, and you can restore them if you need to for up to 30 days.
9  Finally, the Publish button makes your One CMS post public. (Remember if you scheduled a post, then it won't appear on your site until the scheduled date and time).