You have 5142 weeks 6 days remaining for the course
What are Shortcodes and How to Use Them
What are Shortcodes?
A shortcode is a unique tag that allows users to pull predefined scripts, images, content, functions and more into One CMS websites without having to tap out lengthy HTML or CSS every single time.
They are really handy!
Some basic functions of One CMS shortcodes could be to place a VIP Club login box on a page or post.  Or embed an image gallery in your content…or an audio episode, or a block of recent posts.  There are so many features that shortcodes can accomplish, you may not know what you are missing out on if you aren't using them!
A shortcode looks something like this….here's an audio episode shortcode.


Now that might seem like gibberish to you, but it is telling One CMS to grab podcast id 12 and play episode id 32786.
What?  I have to remember all those id numbers?  Nope!  We have a neat little tool built right into the editor that builds the most common shortcodes for you and inserts them into your content.
Using Shortcodes
Check this out, in the illustration below you cn see that clicking the shortcodes icon in the editor, a shortcode builder will appear.  I selected which podcast and which episode I wanted to display in my post.  After clicking Insert Shortcode, One CMS will build and embed the correct shortcode for me!  Voila!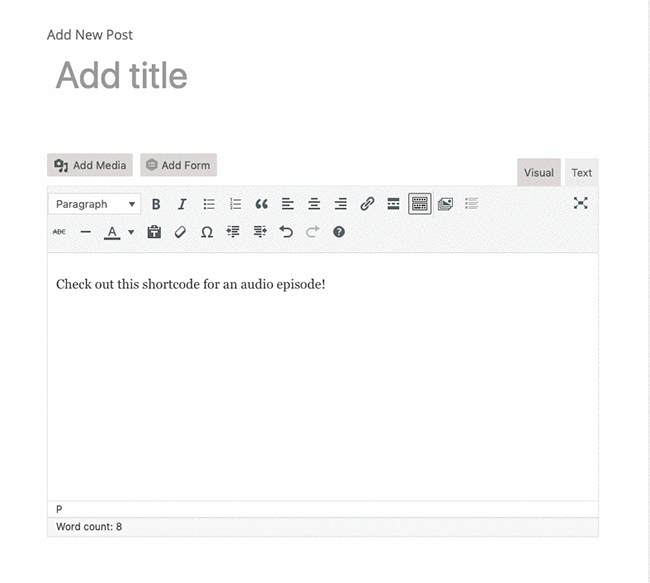 You'll find shortcodes all over One CMS that you can copy and paste into the editor. Here's a couple of examples:

A School closings shortcode
:

By adding the shortcodes to your content, they will automatically render the code for the fully-featured item you want to load (a signup form, a poll, etc..).
Another example:
This shortcode will call poll id 1 from my website and render it in my post:
it will look like this on my website: