You have 5142 weeks 6 days remaining for the course
Social Config

0/1

Sliders

0/1

Sorting

0/1

Ingestors

0/1

Security

0/1
Linking your Social accounts to One CMS
Linking your Social accounts with One CMS
When you link your Facebook and Twitter accounts with One CMS,  you to post to your One CMS website and share the post to Facebook and Twitter at the same time.
To link your accounts, go to One CMS Tools > Social Config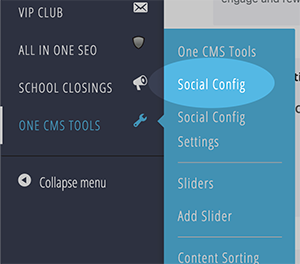 You'll see buttons to link your Facebook and Twitter accounts.
We'll go through linking a Facebook account, but the process is exactly the same for Twitter.  Click the Add Facebook Account button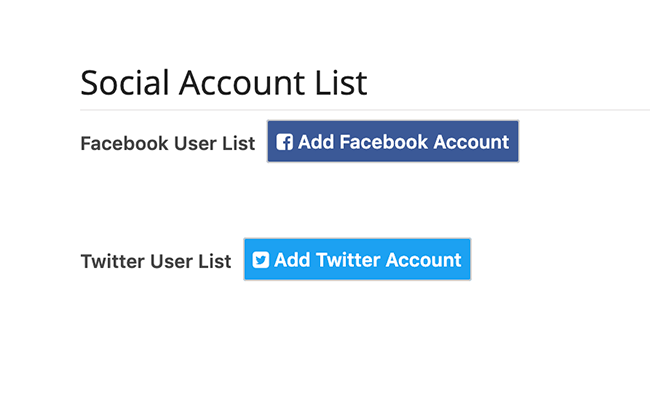 You'll be redirected to Facebook.  If you are already logged in to your Facebook account, via a series of popups, you'll be asked to Authorize permission for One CMS (the app may be named WPB, no worries, that's us!) to post on your behalf.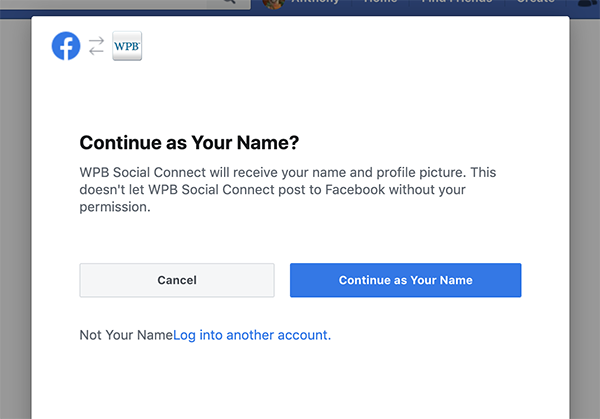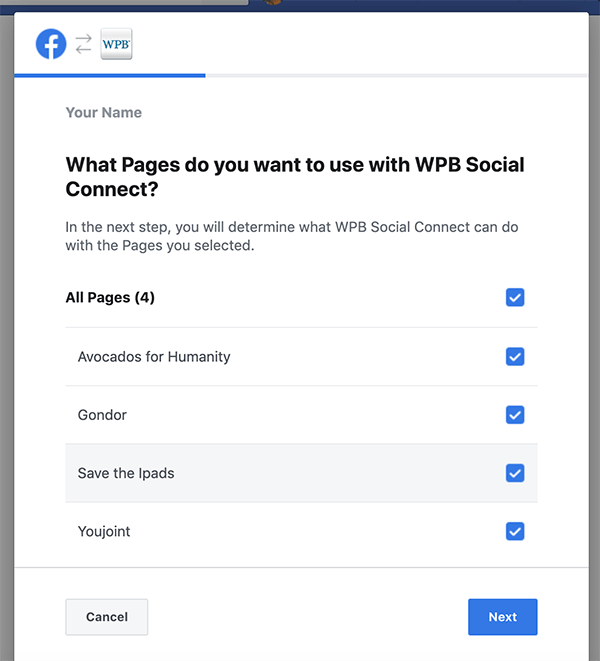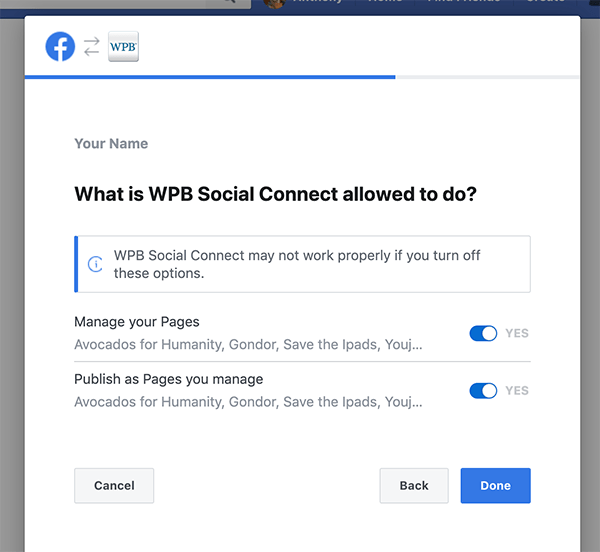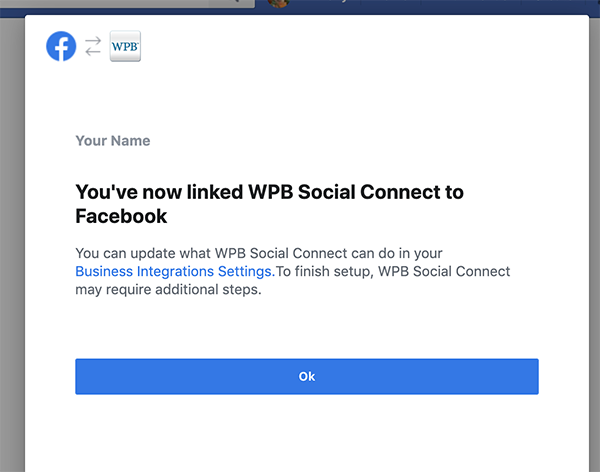 After last screen, you'll be redirected back to the Social Config screen in One CMS where you'll see the account listed as linked.
You can add as many accounts as you'd like!
Note: When linking Facebook accounts, you'll also link any pages that you have posting permissions to in Facebook.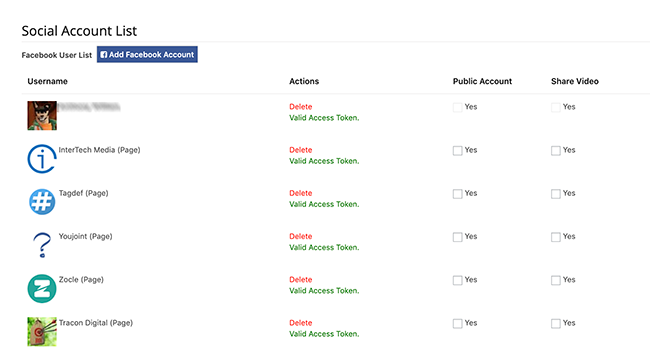 Editing your Social Account Access
Next to each linked social account are two options.
Delete will remove the account from One CMS and you will no longer be able to post via One CMS to the selected social account.
Public Account.  By default, only you can use an account you linked.  However, if you check the Public Account checkbox for an account, you give access to anyone who has publishing permission on your website to also post to that account via One CMS.