You have 5142 weeks 6 days remaining for the course
Social Config

0/1

Sliders

0/1

Sorting

0/1

Ingestors

0/1

Security

0/1
Content Sorting
Content Sorting gives you a quick and easy interface to "stick" content site-wide from a variety of Taxonomies.  If you have a post that you want to always show first wherever a specific category is displayed, just "stick it" within the category and the selected post will always be pinned to the top of the category.
To access Content Sorting, navigate to One CMS Tools > Content Sorting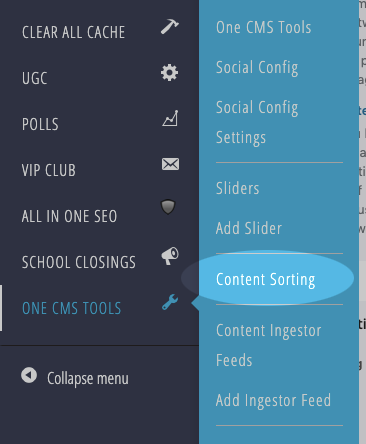 The Content Sorting screen is a very simple interface.  The posts you can choose to stick display on the right side and the posts you have "stuck" display on the left side.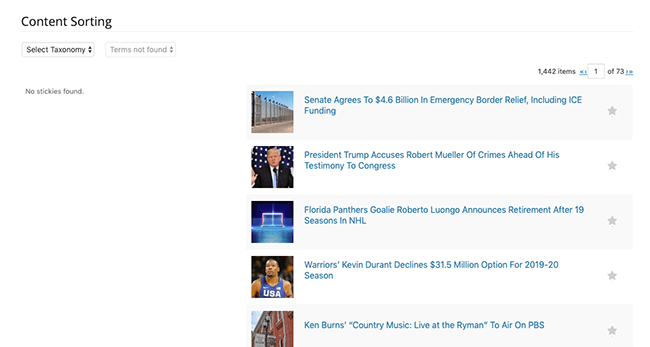 Sorting Stories in a Taxonomy
So let's run through how sorting works.
We know that there are two posts in the Entertainment Daypop category that we want to stick to the top of the category.  That means, no matter what. wherever the Entertainment Daypop category displays on my website, those two posts will always display first, followed by the newest stories.
So on the Content Sorting Page, I'm first going to select the Taxonomy type of Category.  Then I'll select the "Entertainment Daypop" Category.  (note I could also filter by Tags and Push Bins if I wanted to)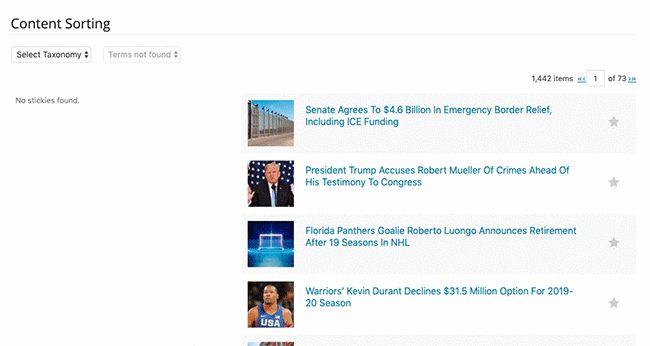 Now all of the posts that are Categorized "Entertainment Daypop" are listed just as they would on my website (newest first).
To stick the posts I want to show up first, I'll just click the Star button next to each.  That's it!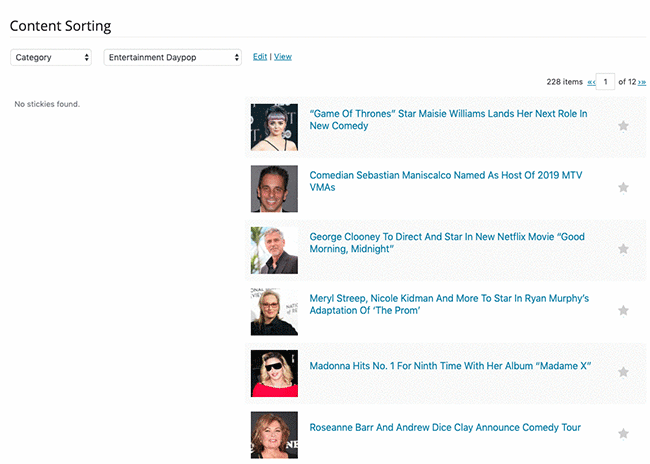 On my website, the two selected posts now show up before all the other posts in the "Entertainment Daypop" Category.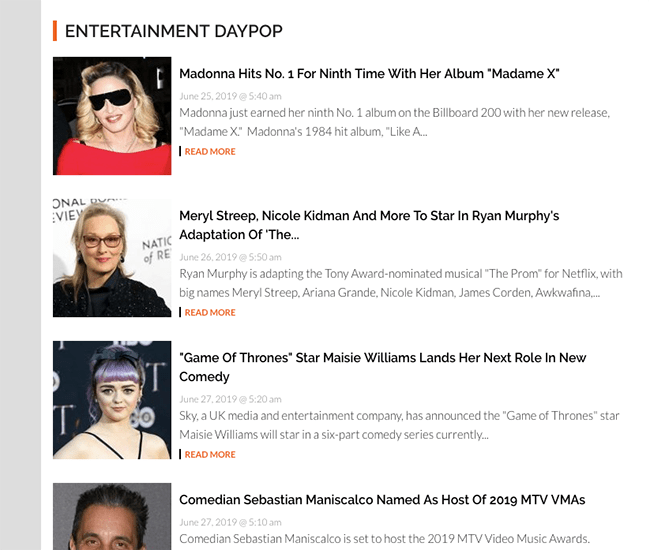 Unsticking Posts
When I no longer want those posts to show up first, I can just click the Unstick link on the posts.