You have 5142 weeks 6 days remaining for the course
VIP Club Email Templates
Are you an advanced user?  Want to make your emails a little flashier?  You can do that by creating VIP Club Email Templates.
From the Email tab in VIP Club, click the Templates tab.

By default you should have a template called Responsive Starter (if not, click the Install Responsive Starter button).  This is the basic template that your website uses to send emails with.  For most website, this template is fine.  However, you may want to create special templates for specific reasons or campaigns.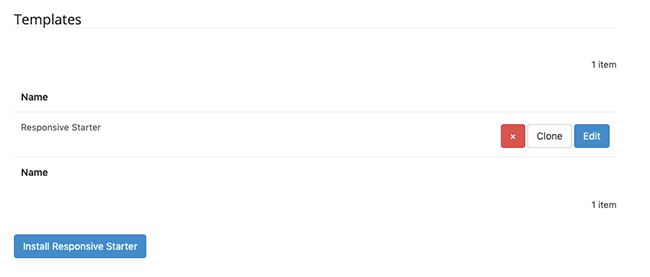 Cloning Templates into New Email Templates
You can't create templates from scratch, so we are going to Clone the Responsive Starter template and adjust it as we see necessary for our new Template.  Click the Clone button.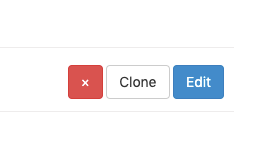 You'll be asked to give the cloned template a Name.  Give it a name and click Save & Next.

Modifying Your New Template
You'll be redirected to the Email Template building page.  This is where you will modify the template.
On the left side of the screen is your template preview and on the right side are the tools to modify the template.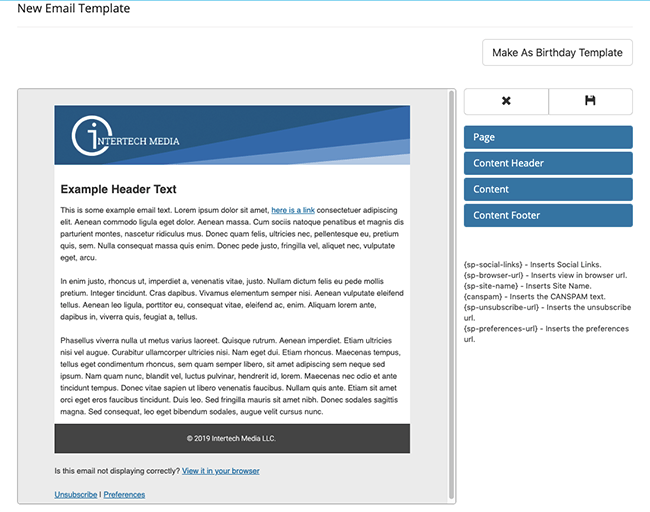 We won't deep dive into details, but amongst the modifications you can make are changing the background-color, font and link color of the page, header, content and footer. You can also add custom html to the header and footer.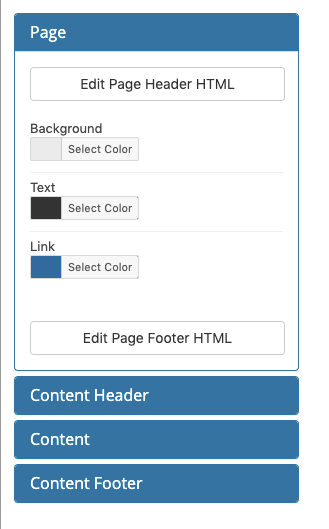 The preview will automatically update with each change you make.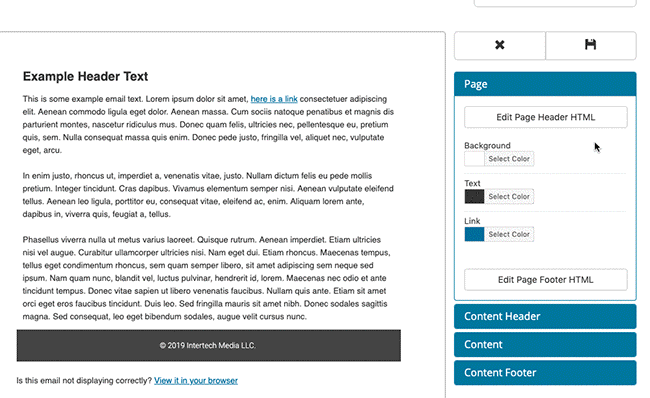 Once you have finished making the changes, you can save the template by clicking the Save icon.

Accessing Your New Template
Your new template will now be saved and you will be able to further edit it from the Template listing screen.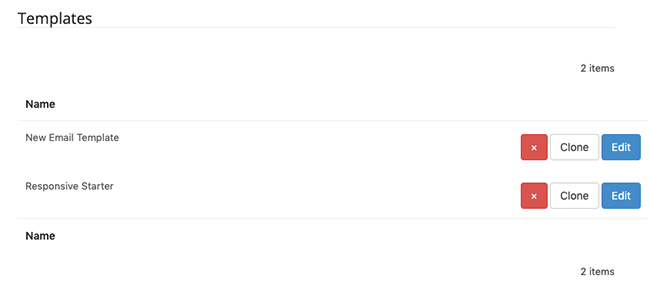 You can also now select the template when creating new emails.