You have 5142 weeks 6 days remaining for the course
VIP Club Sign Up Forms
If you want your convert your website visitors into VIP Club subscribers, you can do that using a VIP Club Form on your website.  This allows visitors to sign up to receive email blasts from you.  The forms can also allow you to obtain valuable demographic data about your subscribers and also direct them into specific lists.
Creating a VIP Club Form
Click the Forms tab in the VIP Club screen.

This will bring you to the Forms listing screen where all of your existing forms are displayed.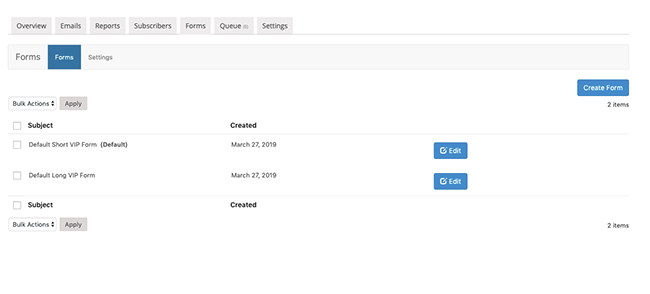 Click the Create Form button in the upper right corner.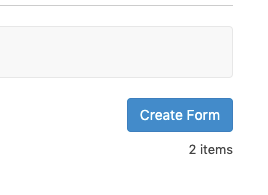 Signup Form Screen
Creating a Signup Form is easy.  The screen is divided into a couple sections:
The Signup UI is the first thing you'll see on the screen.  This is NOT what your form is going to look like on your website.  Instead it lets you name the form and give it a description.
The remainder of the fields let you give specific labels to individual fields (how they will display on your website).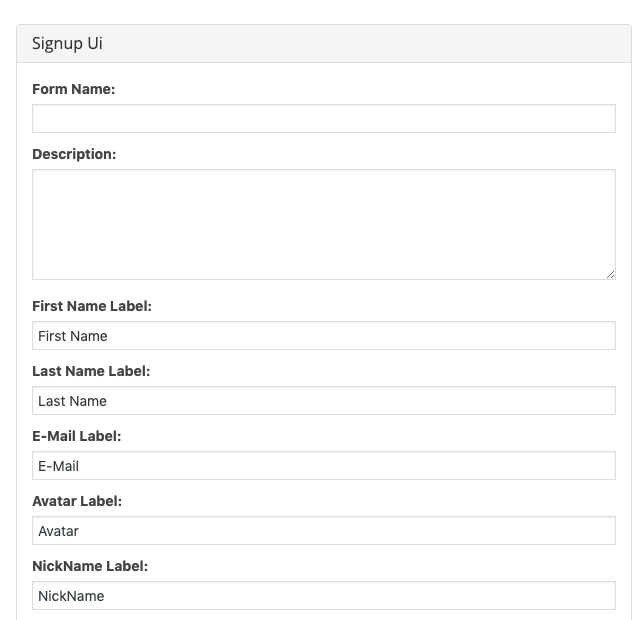 You'll pick what fields will be included on the signup form in the Signup Settings section.
Select which fields you want included on the form (which fields you want to collect data on) and also select if the fields are required or not.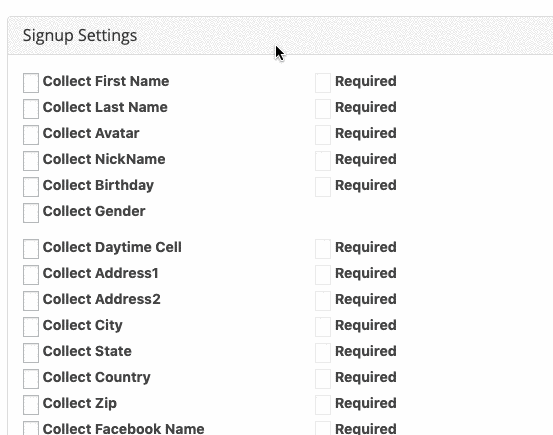 At the bottom of the Sign up Settings section, you can select which Subscriber Lists you want your website visitors to be able to sign up for using this form (you can select multiple lists).  If you want the list(s) selected by default (so your users dont need to select it), check the Select Lists by Default checkbox.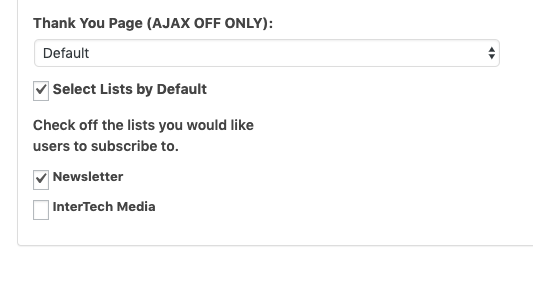 In the right column, you can copy the shortcode to place the form anywhere on your website.   You can also grab embed code to place the form on any other website.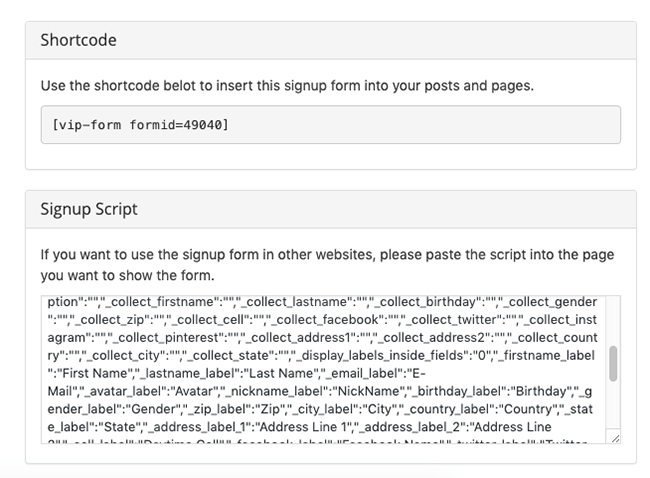 You can now save the form by clicking the Save button.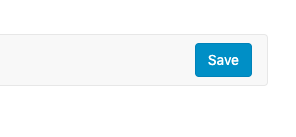 Adding the Form to your website
You can add the form to your website a couple ways.
VIP Club Form Shortcode 
Just add the shortcode from the form into a page or post …..

…and the form will display in your post on your website!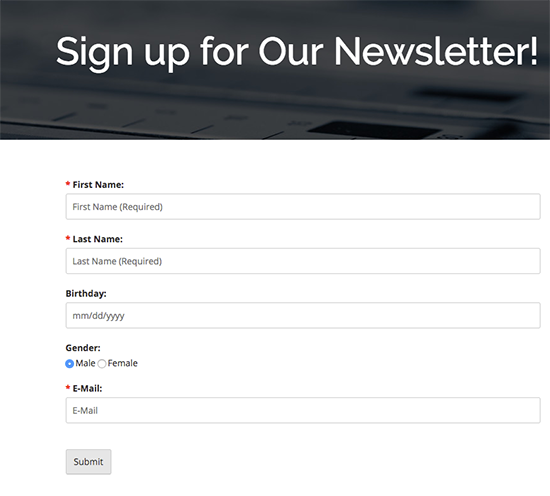 VIP Club Forms Widget
Advanced Users can also add the VIP Club Form widget to their website (example: if you wanted the form to show up in the sidebar of every page, etc…)
All you need to to do is give the Widget an optional Title and select which Subscriber Form you want to display in the widget.