You have 20 minutes remaining for the course
Overview and Settings

0/2

Video Players & Playlists

0/2

Video Episodes

0/2

Pre-Roll Advertisements

0/1

Widgets

0/1

Statistics

0/2
Video Settings
Generally, Video Settings are something you'll only need to visit once (or if the One CMS Team already set it up for you, possibly never!).  But it is an important step to fill out this page before you begin publishing videos to your website.
Video Settings
To access the Video Settings screen, select the Settings link in the Video menu.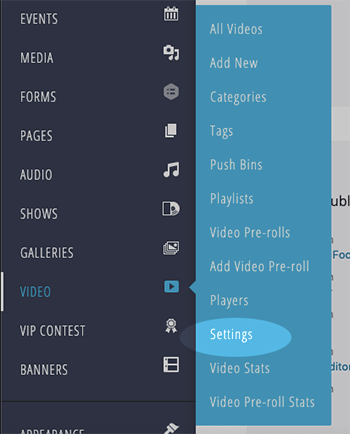 Here will be a series of modules that control various settings for Video.  We'll go through them one by one.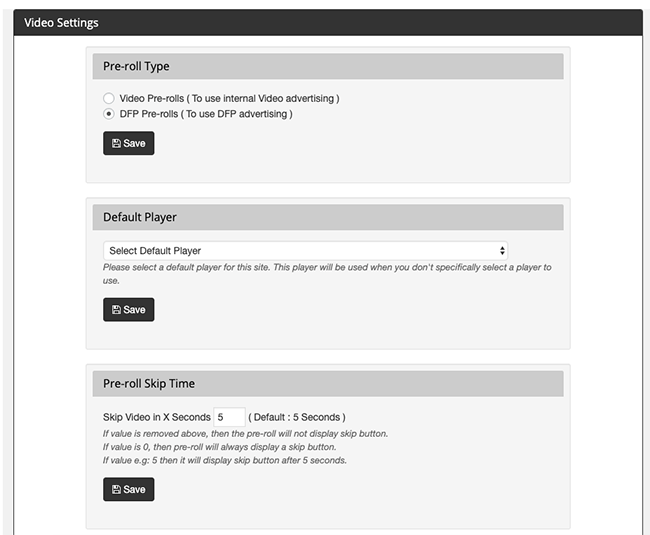 Pre-Roll Type
Setting the Pre-Roll Type determines if you will use the built-in Video Pre-Roll system or external DFP trafficking system to serve your pre-roll advertisements.  Both cannot be used at the same time.
If you select DFP Pre-rolls, an extra field will be available on your Players to insert an Ad Tag URL so you can target your pre-rolls by player location.

Default Player
Every site must have a Default Player setup before you begin publishing videos.  (Hint: You'll need to create at least one player before you can set one as default.  Do that at the Players screen)
When you insert videos into your content or add video widgets around your website, if you do not specifically indicate which player to use, it will fall back to using the default player that you set up here.

Pre-roll Skip Time
The Pre-Roll skip time indicates how long a website visitor must watch the pre-roll before they are allowed to "skip" directly to the video episode.
By default, this is setup as 5 seconds, but you can set it to any numeric value you want.
If you set it to 0, the skip button will always display.
If you remove all values, it will never display and the entire pre-roll advertisement will play before moving on to the video episode.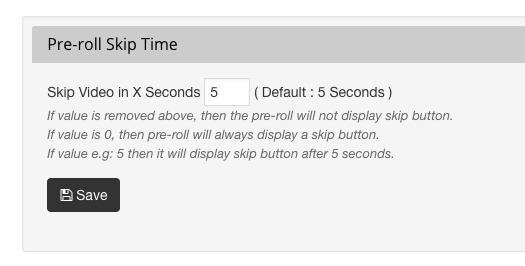 Share Video Shortcode
When enabling this setting, it grants access to other One CMS websites that you share content with to render the video within the shared content.  Unless this setting is enabled, video you share within a post to other sites will not render on the receiving website.  Note: The receiving website must also have WBP Video enabled for video sharing to work.