You have 19 minutes remaining for the course
Overview and Settings

0/2

Video Players & Playlists

0/2

Video Episodes

0/2

Pre-Roll Advertisements

0/1

Widgets

0/1

Statistics

0/2
Video Widgets
As part of the One CMS Video system, there are also 3 different widgets you can use on your site to get your video content out to your audience in slick, exciting ways.
The three widgets are:
Video Carousel Widget
Video Most Recent Widget
Video Widget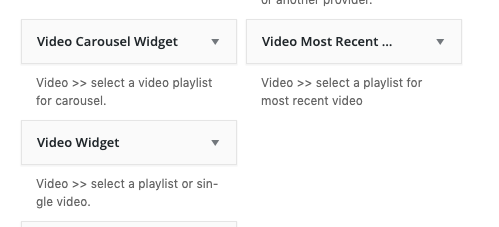 Video Widget
The Video Widget is very straightforward.  Select a Playlist and a Video a Video from that playlist and it will play within the widget.  Or you can just select the playlist to generate a playlist player from the selected playlist.  You can also select which player to use.
Widget Properties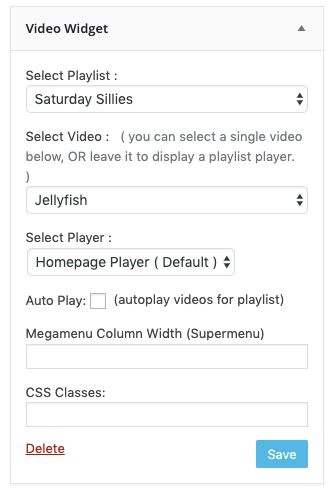 Widget Example on Website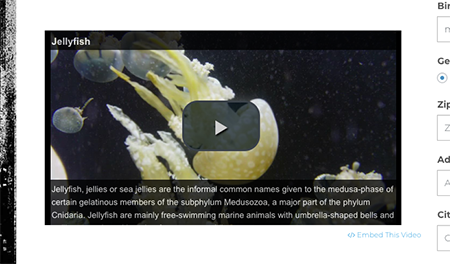 Video Most Recent Widget
The Most Recent widget is very simple as well.  Just select a Playlist and optionally a Player.  This will always display the newest video in the selected playlist on your website.
Widget Properties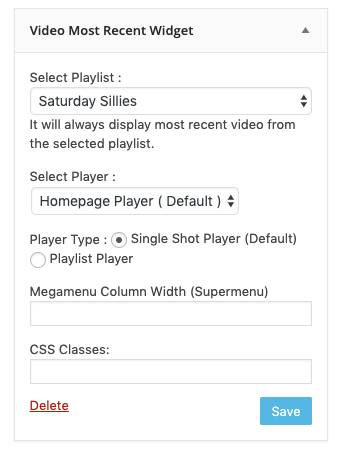 Widget Example on Website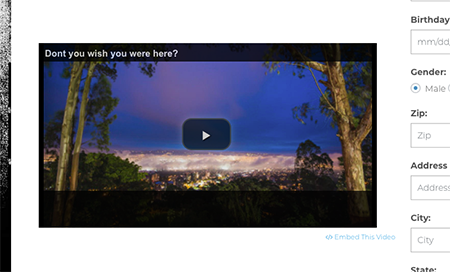 Video Carousel Widget
The Carousel Widget is the most versatile of the Video widgets.  It will display videos from a playlist in a carousel that your audience can arrow through to see any recently published video.
There are a few options:
Playlist:  Select the playlist to pull videos from
Player: Which player will play the videos
Type:  This is the type of carousel.  There are 5 different types of carousels to pick from.  Some are better suited for full-width pages and some are better suited for smaller columns.
Widget Properties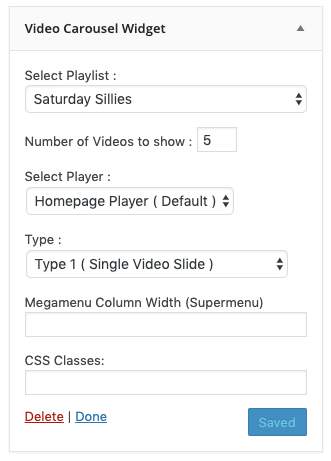 Widget Examples on Website
Type 2 (Full 2 Columns Video Slide) – Recommend for full width pages (900px +).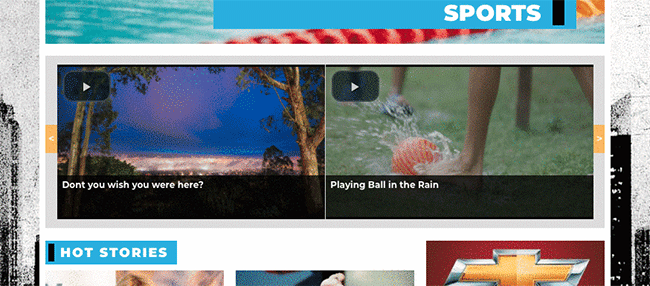 Type 1 (Single Video Slide) – Recommend for 400px – 600px wide columns.