You have 5142 weeks 6 days remaining for the course
Creating Contests

0/4

Adding Custom Questions

0/1

Picking Winners

0/1
Image Gallery UGC Contests
Well-designed contests immediately answer the basic question: "What's in it for me?" Through awards of cash, merchandise, free service and even recognition, you can encourage your audience to help you generate original content–content that will help you build your brand and deliver value to your visitors.
For example: if your contest requires people to submit images of their puppy, their car, or anything really… a large number of entrants will likely promote the content on their own private social media channels, especially if the contest involves the need for votes. When entrants share their content on Facebook, Twitter and Pinterest, it's a tacit personal endorsement of your brand.  Boom!
Image Gallery UGC Contests take this to a new level.  Automatically linking a an image gallery that your audience can upload images into for other members of the public to vote on make this the ultimate in viral contesting.
Now it's important to realize that Image Gallery Contests involve a number of different One CMS features all working together automatically to make your contest a success.

One CMS Contesting
One CMS Galleries & Voting
One CMS UGC

Since each of these features are part of running this type of contest, make sure you know how each work!  (Need a refresher?  Here's our Gallery tutorial and here's our UGC tutorial)
Let's create an Image Gallery UGC Contest:
First, Create your Contest as Usual.   I'm going to make a contest where people can submit images of their SICK RIDES!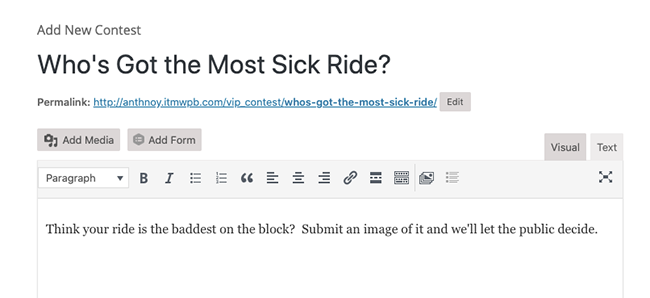 When you arrive at the Contest Type dropdown, select Image Gallery UGC.

Once you select Image Gallery UGC from the Contest Type dropdown, you'll be presented with an option to either link an existing Image Gallery with your contest or for the system to automatically create a gallery and link it to the contest for you.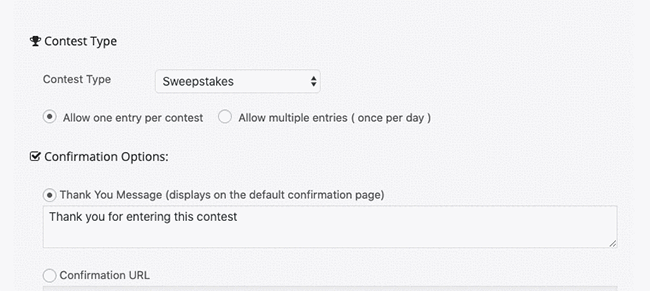 If you select a gallery that already exists, you can only select from galleries that have Public UGC submissions enabled.
If you want the system to create a UGC-enabled gallery for you, it will give it the same name as the contest.
For this example, we'll select a gallery that already exists.  The "Cool Car Gallery"

Now that you've linked a Gallery with the contest, that's all there is to do!  Go ahead and save the contest.
Accepting Submissions to an Image Gallery UGC Contest
When accepting submissions, make sure you use the Contest Submission page or contest shortcode DO NOT USE A UGC SHORTCODE OR FORM (users won't be entered into the contest via UGC forms only contest forms).
As with other contest types, submissions are only accepted during the Contest Duration Start and End Dat/Times.
Your audience enters a contest much like any other contest with the exception that they also have an area to upload one or more images to the contest.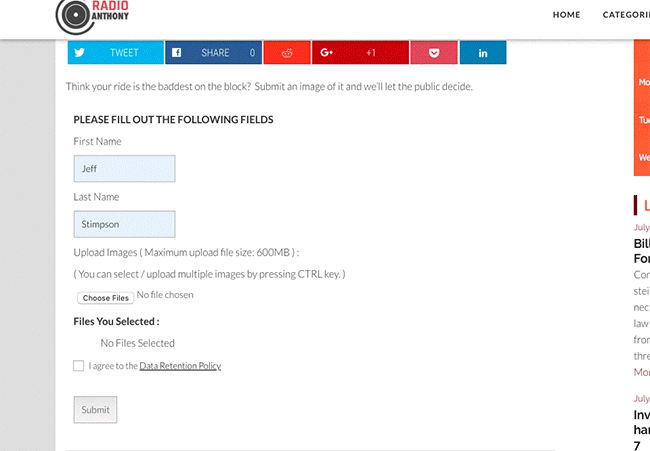 Once they click the Submit button their entry and image(s) are uploaded to the system, BUT THEY ARE NOT ENTERED IN THE CONTEST YET!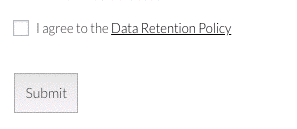 Moderating Image Gallery UGC Contest Submissions in the UGC Inbox
All images uploaded into an Image Gallery UGC contest are first put into a queue where you can moderate what images are appropriate for the contest.  Until an image is "verified" in the UGC Inbox, the user who uploaded it does not have a valid contest entry yet.
To moderate your image entries, go to the UGC Inbox:

Here you will see a list of images waiting to be verified.  Unverified images display with a red background.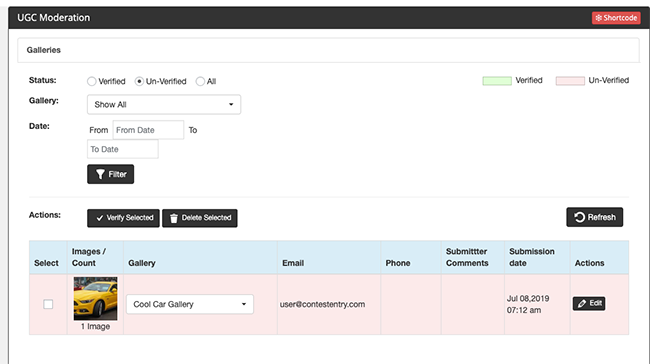 To verify an image (and enter the user into the contest), put a checkmark next to the image and click the Verify Selected button.  In the popover, click the green Verify button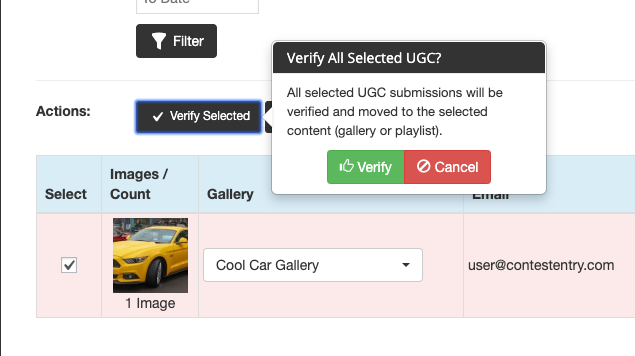 The user and their image(s) are now entered into the contest and have been added to the linked gallery.
Linked Image Gallery and Optional Public Voting
As we noted at the beginning of the tutorial, the Image Gallery UGC Contest always has a gallery linked to it.  Any images that are submitted to the contest also display in the gallery.
Let's take a look at the Gallery listing screen.  Note that the gallery we linked earlier is listed here and in the UGC Submission column it shows that it is linked to the contest we created.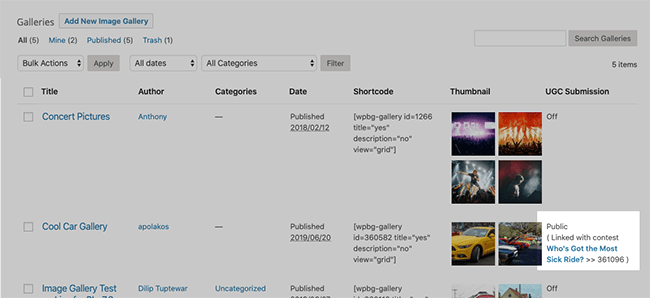 You can optionally enable voting on the gallery to make the contest a bit more interactive with your audience.  The best part is that the results of the voting will display in your Contest entries screen for your contest, making it easier to pick a winner based off of vote totals.
If you want to enable voting on your linked gallery, just edit the gallery and select the checkbox to Enable Voting.  You can also customize the voting options below the checkbox.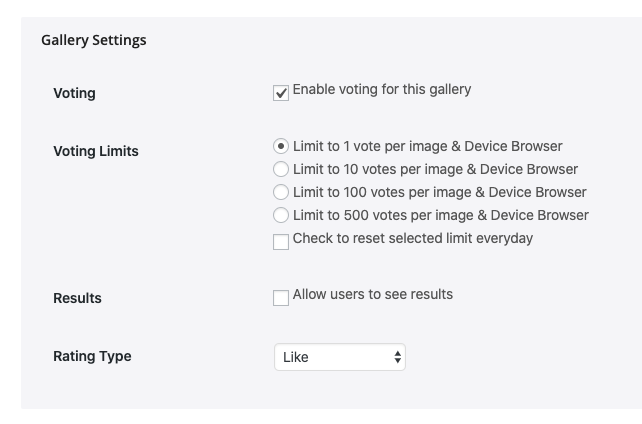 On the frontend of the gallery, the public can vote on the images: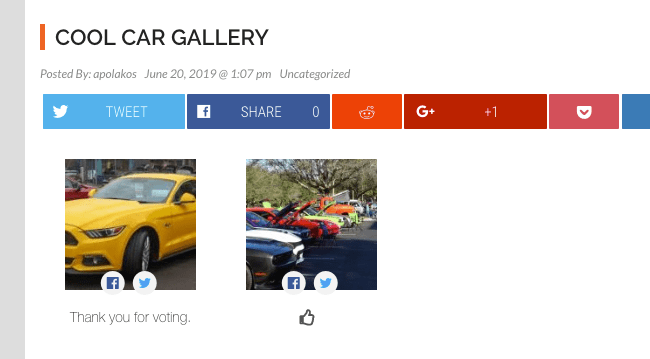 Contest Entries
Let's head over to the Contest where everything we worked on above will be aggregated.
On the contest listing screen, your contest will be listed along with a link to the gallery that is associated with it.

When viewing the results of the contest, you'll see all of the user entries along with their images.
If you have voting enabled on the linked gallery, you'll also see the number of votes the images received as well as the average rating.  That makes it easy if you want to choose a winner based on number of votes their image received.  You can manually select a winner or randomly select a winner just like in other contests.