You have 20 minutes remaining for the course
Creating and Managing Galleries

0/3

User Generated Content

0/2
Setting up and Managing a Voting Gallery
So you already know how to set up a Gallery, right (No? Start here first!)
If you have Pro Galleries, you can also set your Galleries up for user voting!  This allows your website visitors to vote on or rank the images in a gallery.
Gallery Voting Settings
In the Gallery settings section, click Enable Voting.  This turns on voting for the selected gallery with the default settings.
Voting Limits allows you to restrict how many times a website visitor can vote on an image (once, ten times or a thousand times).  If you select the Check to reset selected limit everyday checkbox, those restrictions reset every day.
Allow users to see results shows the results of the voting on your website as the voting takes place.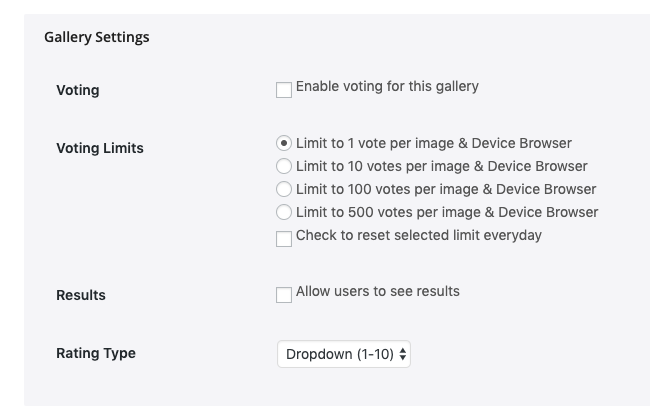 Rating Types
There are a few different types of rating you can choose from.

Dropdown: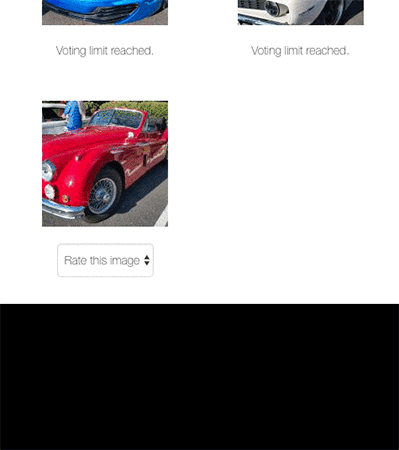 Star Rating: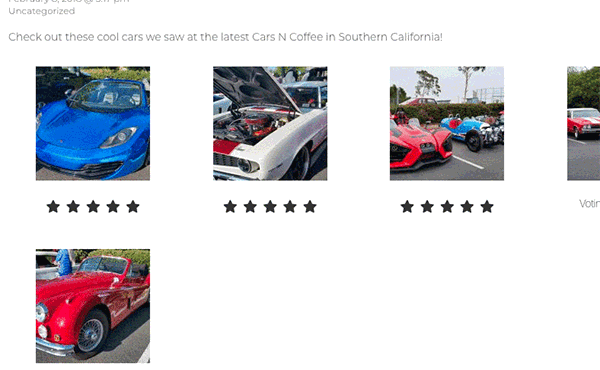 Like: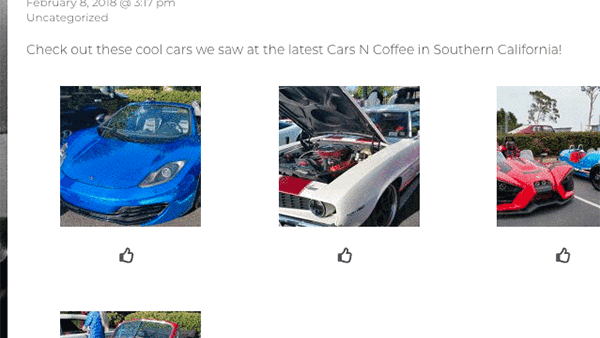 Viewing the Voting Results
You can view the results of Gallery voting right from within the Edit Gallery screen.  In the Gallery Results and Shortcode box, click the Click to view voting results button.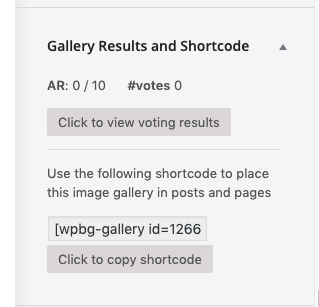 This will open a new page with all of the images in the Gallery with their number of votes and average rating.