You have 20 minutes remaining for the course
App Manager – Banners
The Banners section gives you an interface to configure your advertising banners for your App.
You have a choice of three different advertising services:
Google Ad Manager (DFP)
Verve
OneCMS Banners
Google Ad Manager & Verve
Setting up Google Ad Manager & Verve are quite simple.  Enter the Ad Unit ID you set up for your app banners.
You can also enter a VAST URL to display video interstitial ads when users access your app via a push notification.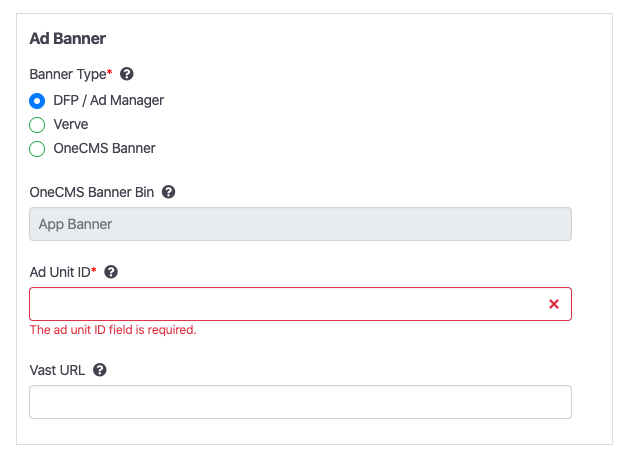 OneCMS Banners
If you plan on using OneCMS Banners, just select a Banner Bin where you load your app specific banners.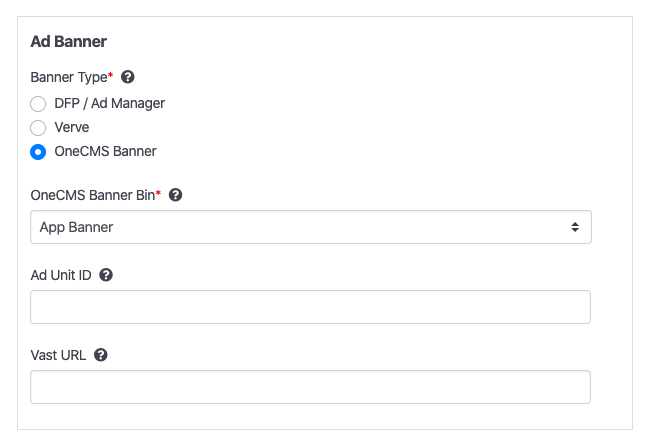 Promotional Graphic
If your app supports promotional graphics, you can upload an image and a URL in this section.  The graphic will display in a prominent area of your homepage and link to the URL you specify.  This is a great way to direct users to your VIP Club signup or for special events,